Check out some of our work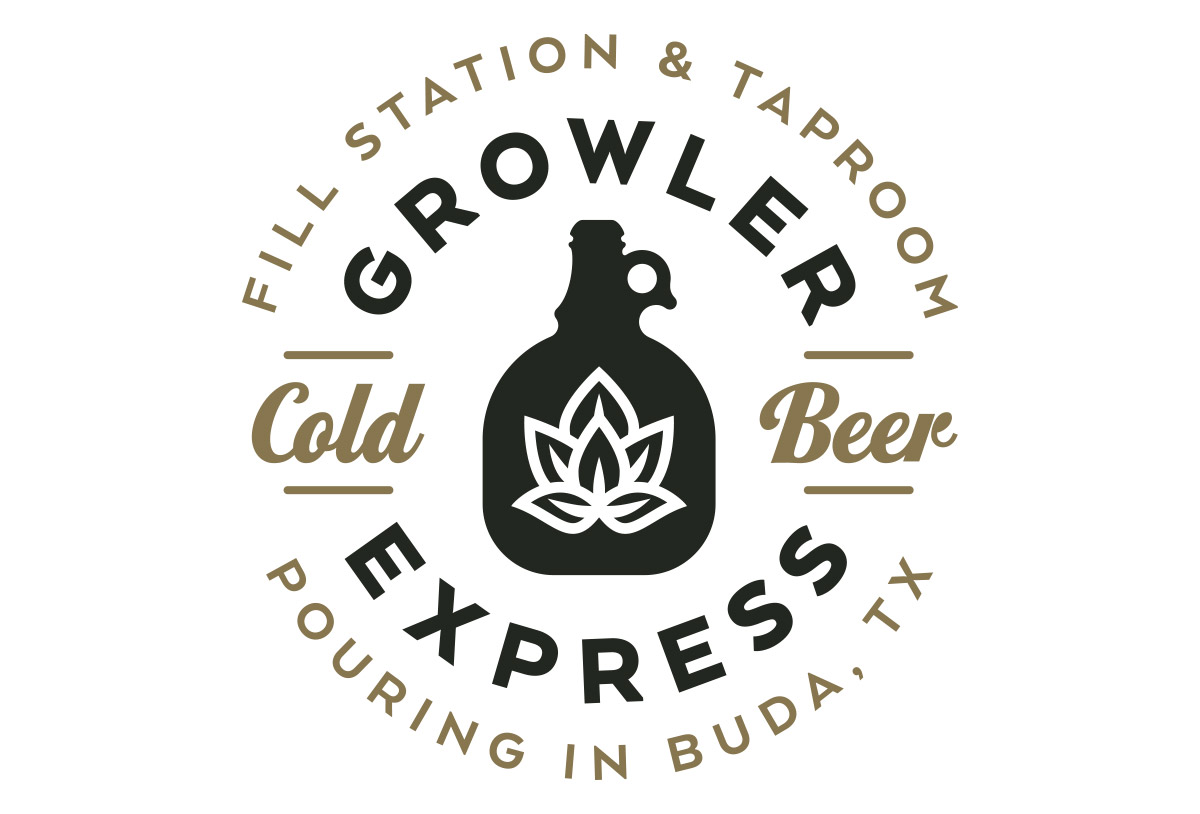 Growler Express
Growler Express is a tap bar opening in 2018 in Buda, Texas. With indoor and outdoor spaces and a huge selection of beers on tap, these guys aim to take Buda to the next level in the beer world. Our logo design will be featured on signs, pint glasses, t-shirts, growlers, coasters, koozies, you name it. They wanted something that appealed to beer lovers, and liked the idea of a contained seal logo for their mark. The hop-leaf growler icon establishes the brand and will work well as a design element in their branding. Keep an eye out for these guys, more project posts to come!
At Left Hand Design we absolutely love doing logo designs for bars. If you are a bar or restaurant in or outside the Austin area looking for a logo branding package put together for you, don't hesitate to contact us.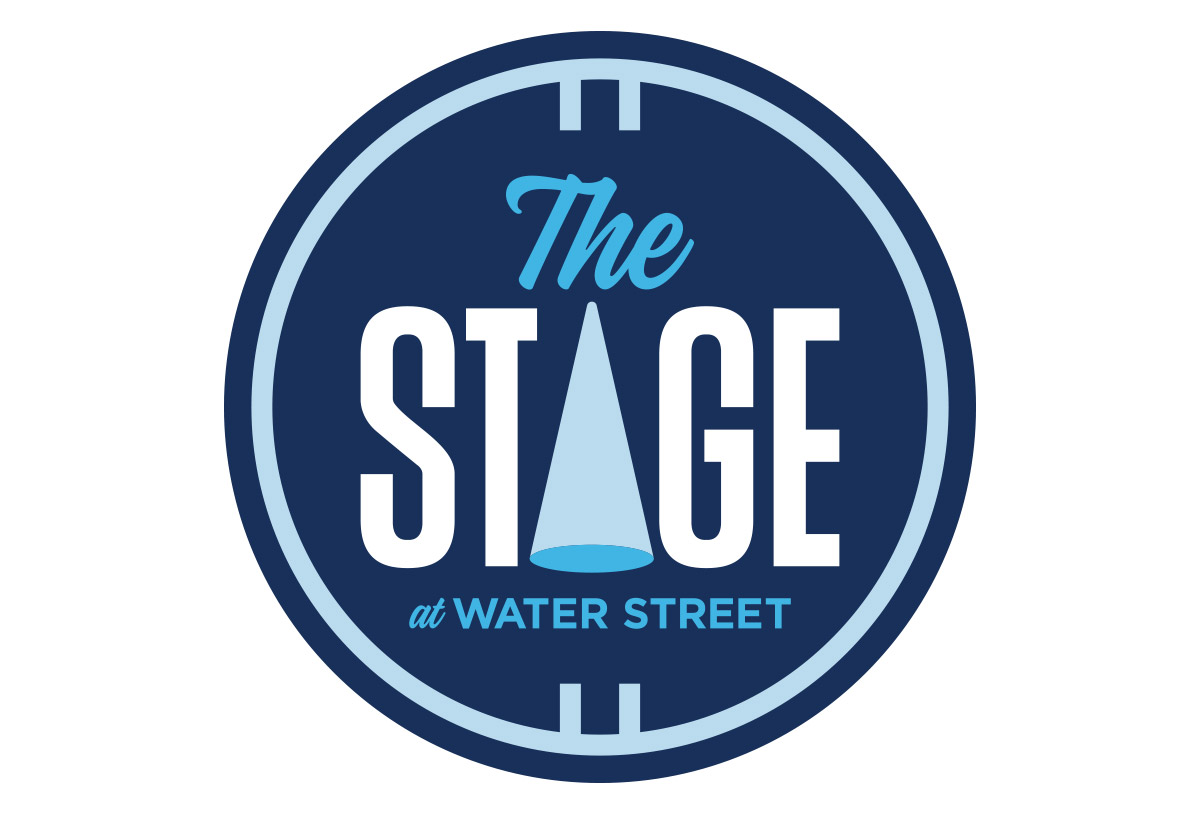 The Stage at Waterstreet
The Stage at Waterstreet is a live theatre organization and acting company coming to Austin, Texas in 2019. It'll include a wide range of live performances and musicals in it's space, located just off Cesar Chavez and IH-35 in downtown Austin. The Stage at Water Street approached us for logo design and branding to get their foundation set as they work towards their grand opening. They wanted something modern and friendly, with an emphasis on the word STAGE. It also needed to scale down easily as a strong icon shown on social media platforms and printed small on ticket stubs, we felt the seal logo worked perfectly for this.
As more projects come through Left Hand Design for The Stage we'll post them here, and we're really happy to be brought in on such a cool project.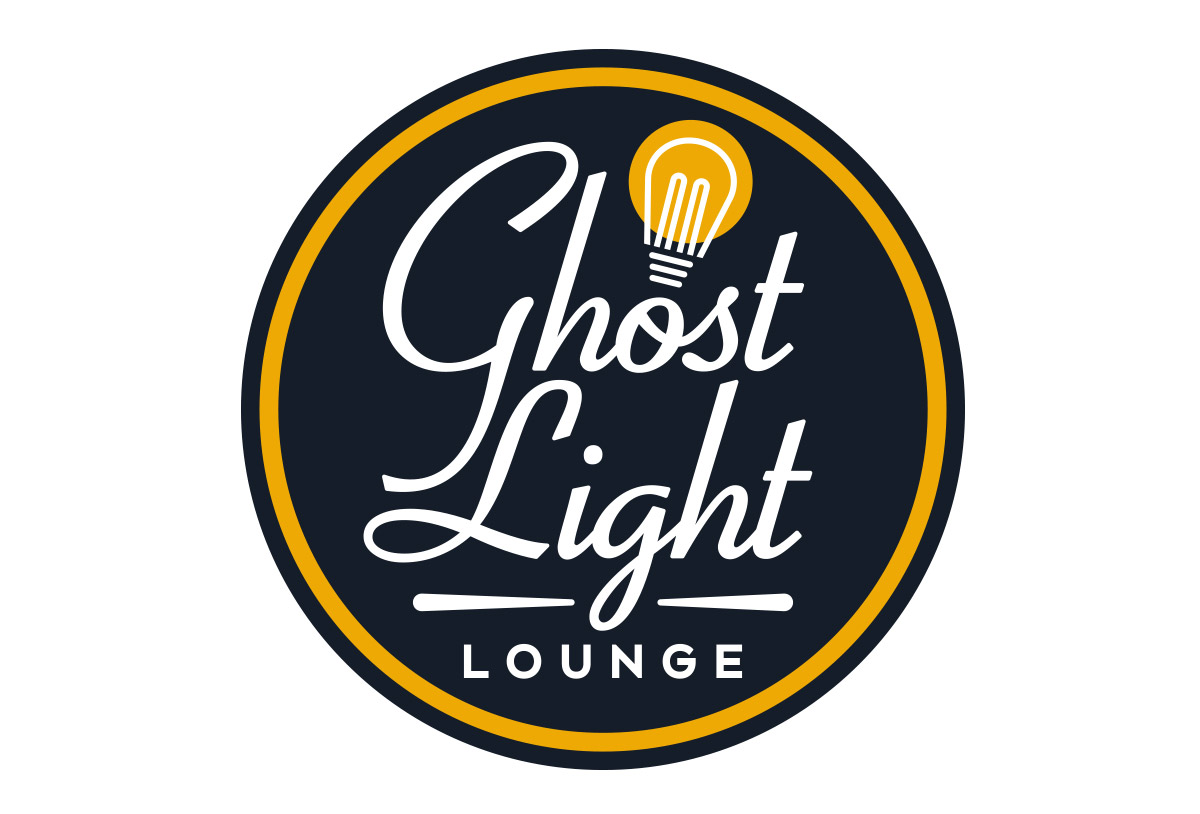 Ghost Light Lounge
Ghost Light Lounge is the coffee shop / bar attached to The Stage at Waterstreet in downtown Austin, set to open in 2019. For those who don't know, a "ghost light" is the light on a stand (usually in a cage) on a theatre stage when the stage is not being used. See examples here. The logo design needed to have some continuity between it and The Stage logo, as they're owned by the same company. We kept the same seal shape with the outer line to bring the two together visually, the type at the bottom of the seal was also the same font in both logos.
The light bulb icon is the hero here, as it'll be used as a design element throughout the space. The dark blue and yellow colors contrast well with the navy and light blue of The Stage seal. Ghost Light Lounge will also remain open during the day when The Stage is not open, so it also needed to work as a standalone brand so as not to assume it's only open when The Stage has a performance running.
Stay posted here as this project develops and construction breaks ground, we'll looking forward to seeing this one come to life.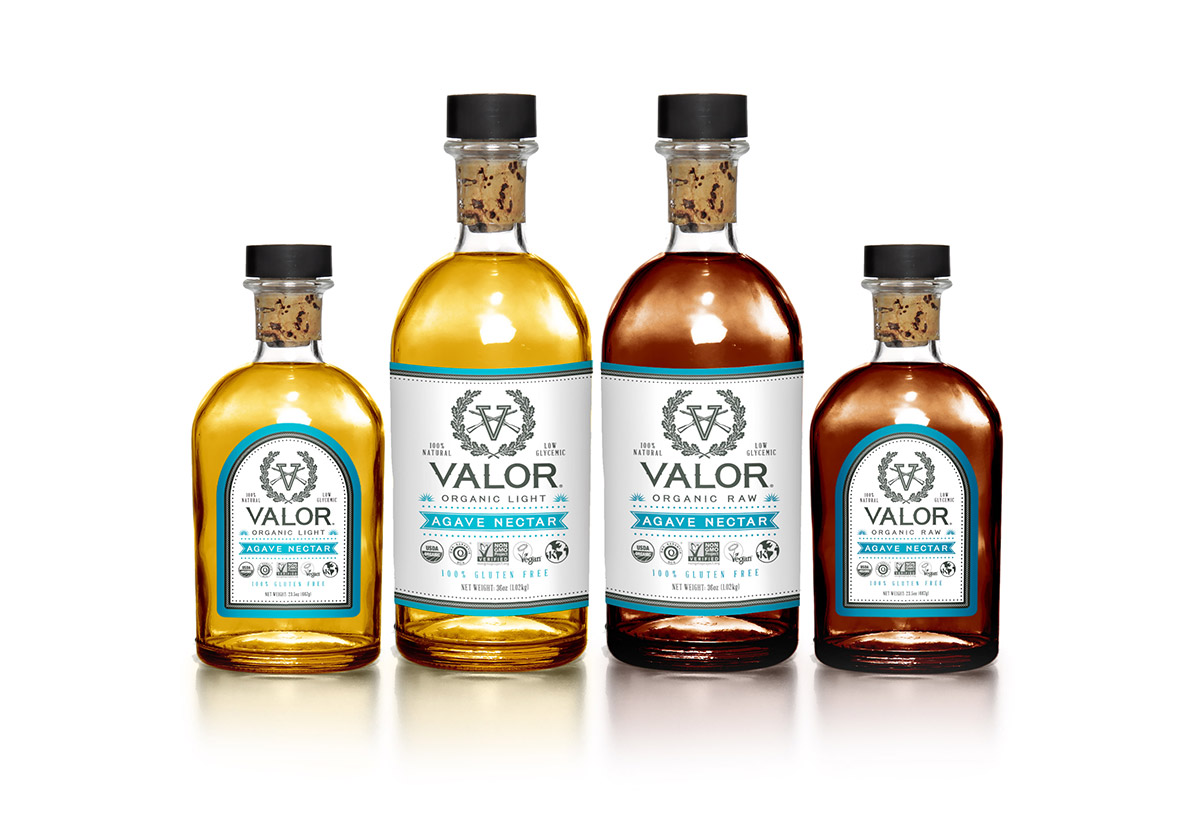 Valor Spirits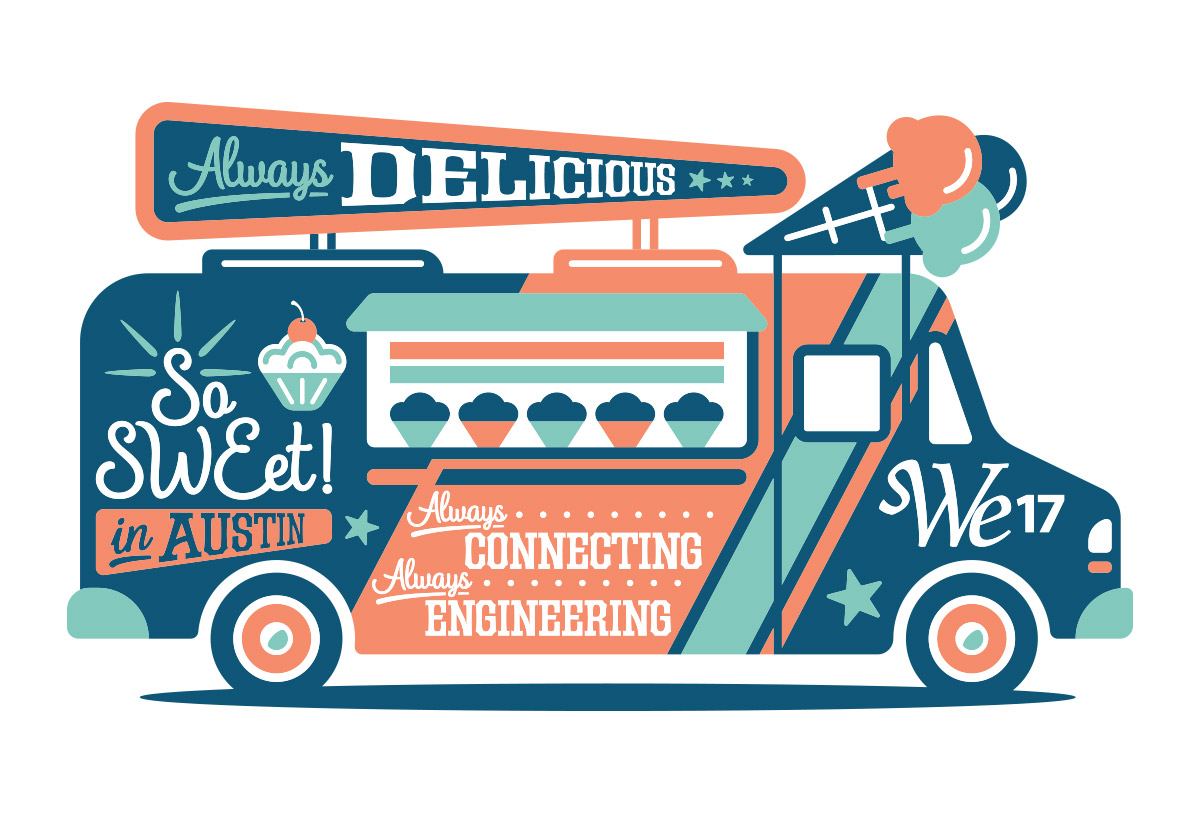 SWE WE Conference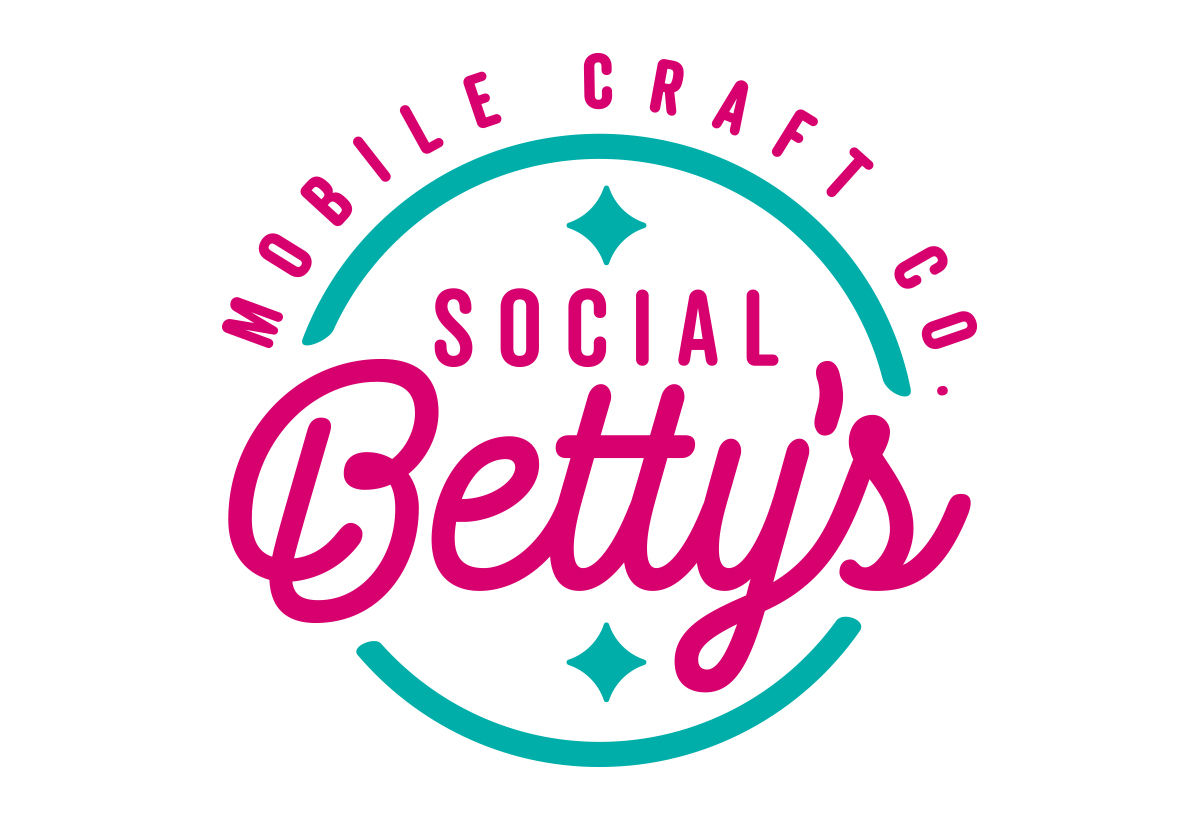 Social Betty's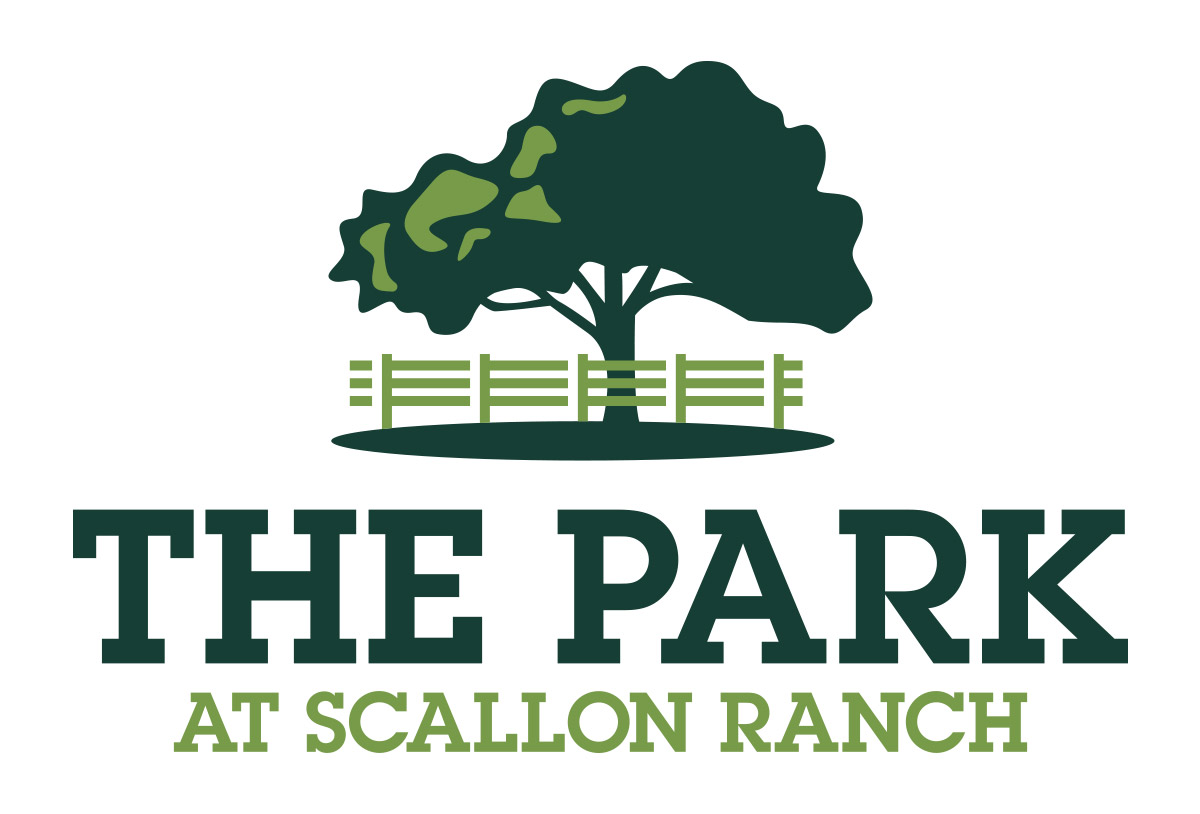 Scallon Ranch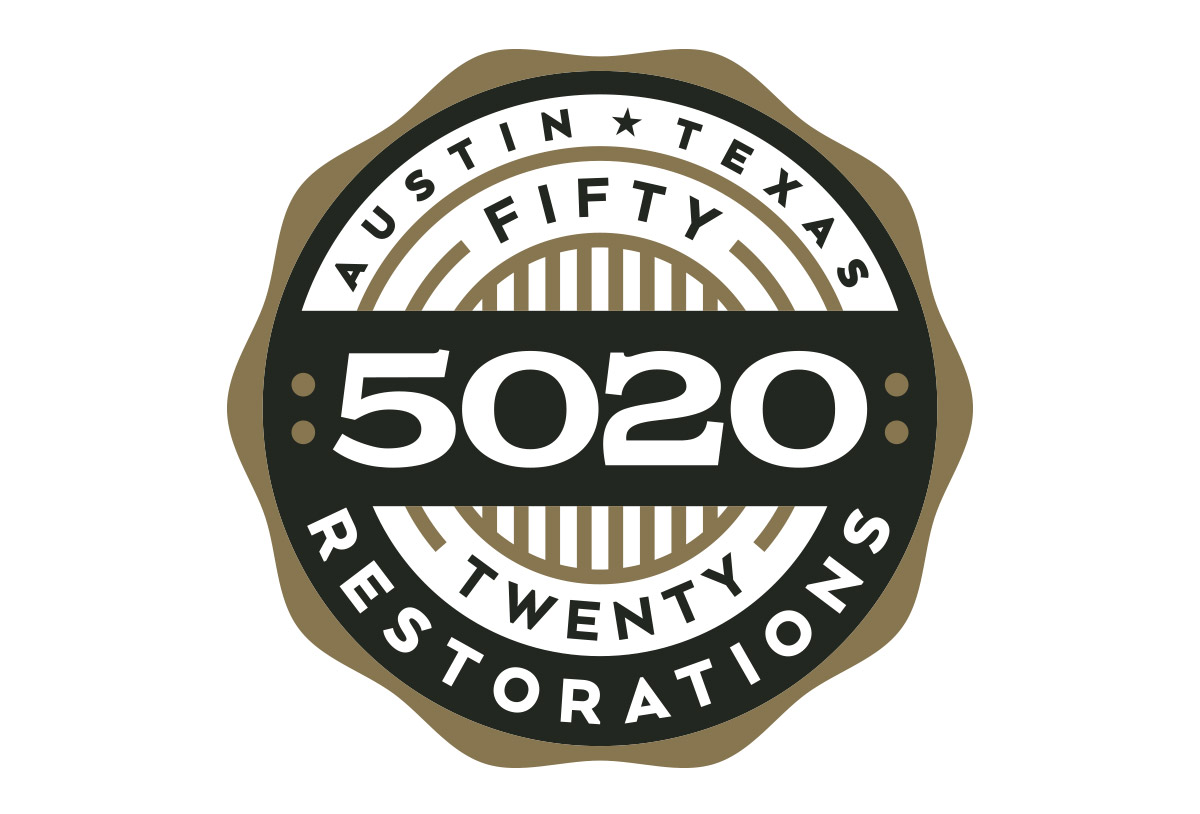 5020 Restorations
When a client says they're moving to Austin to open a hot rod shop and they worked for one of the largest chassis and custom car makers in the nation, you don't take it lightly. Left Hand Design developed a full branding package for 5020 Restorations to put them on the map in Austin, they're brand spankin' new but keep your eyes peeled for their work. Lots more to come on this project, stay tuned.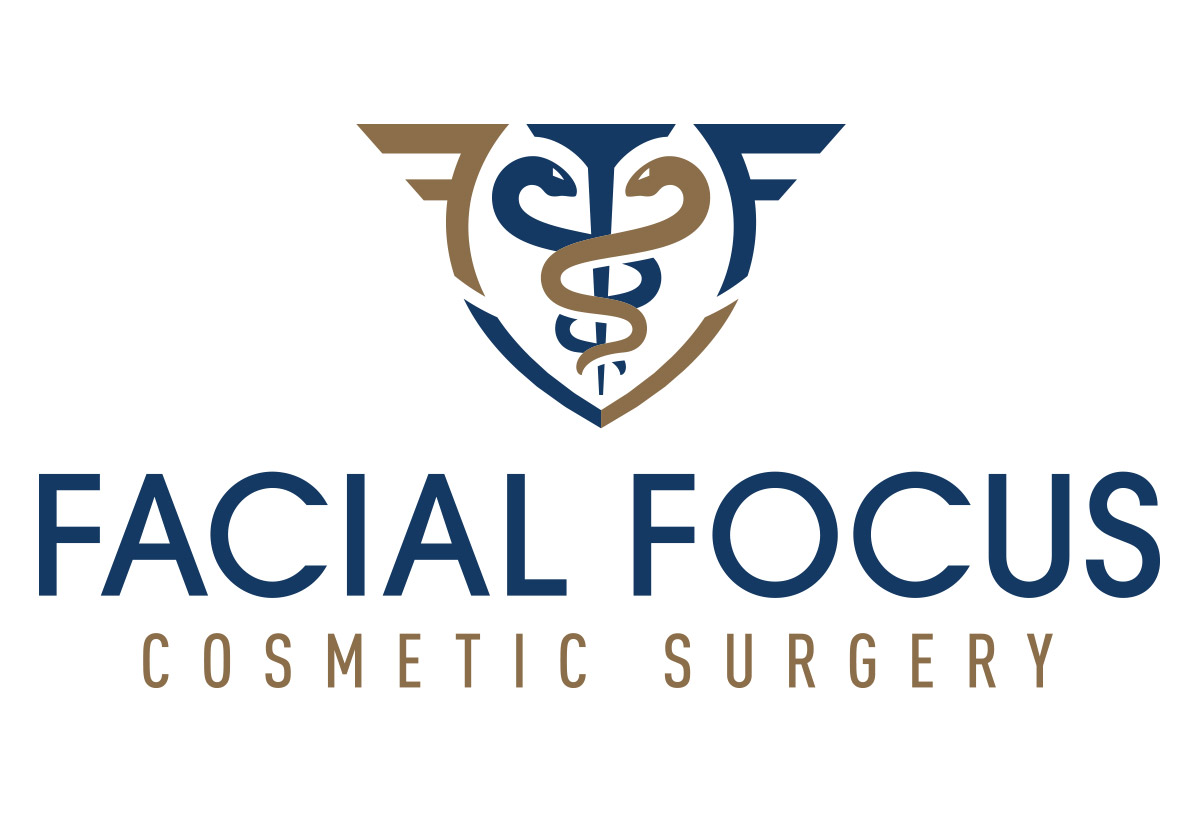 Facial Focus Cosmetic Surgery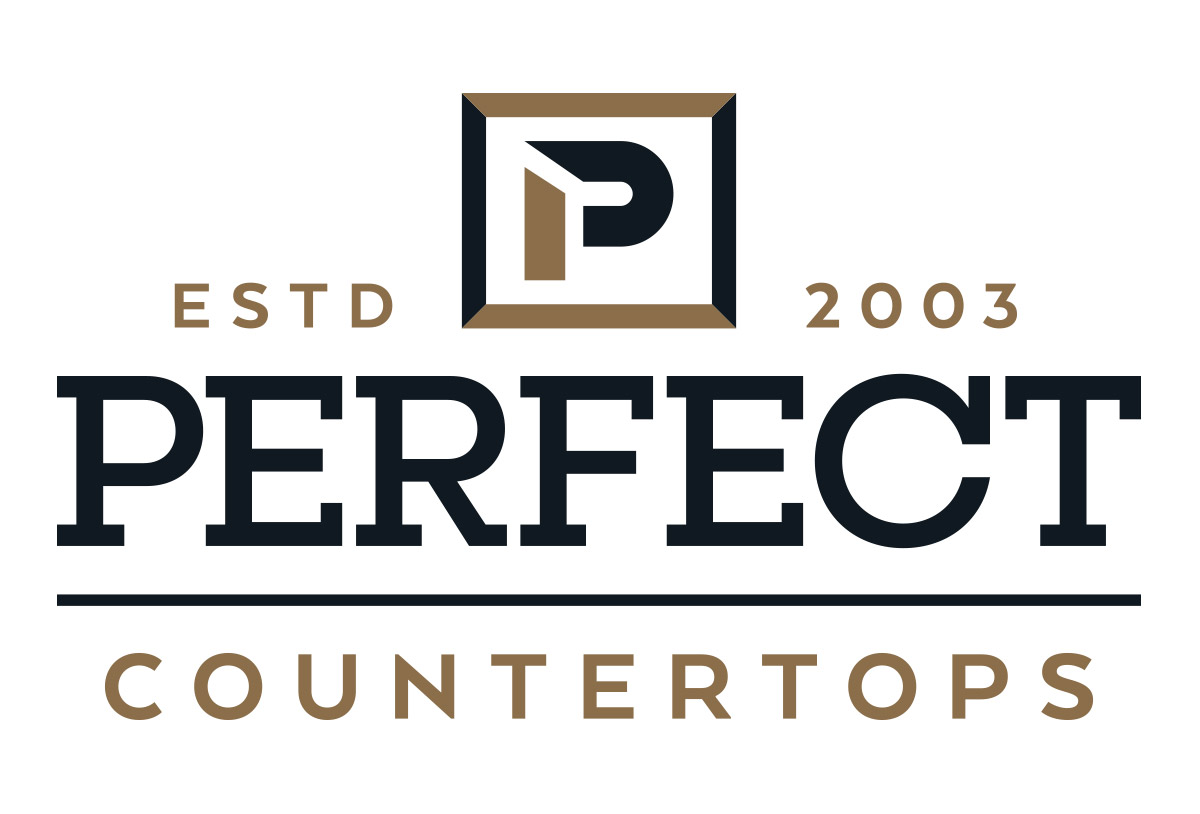 Perfect Countertops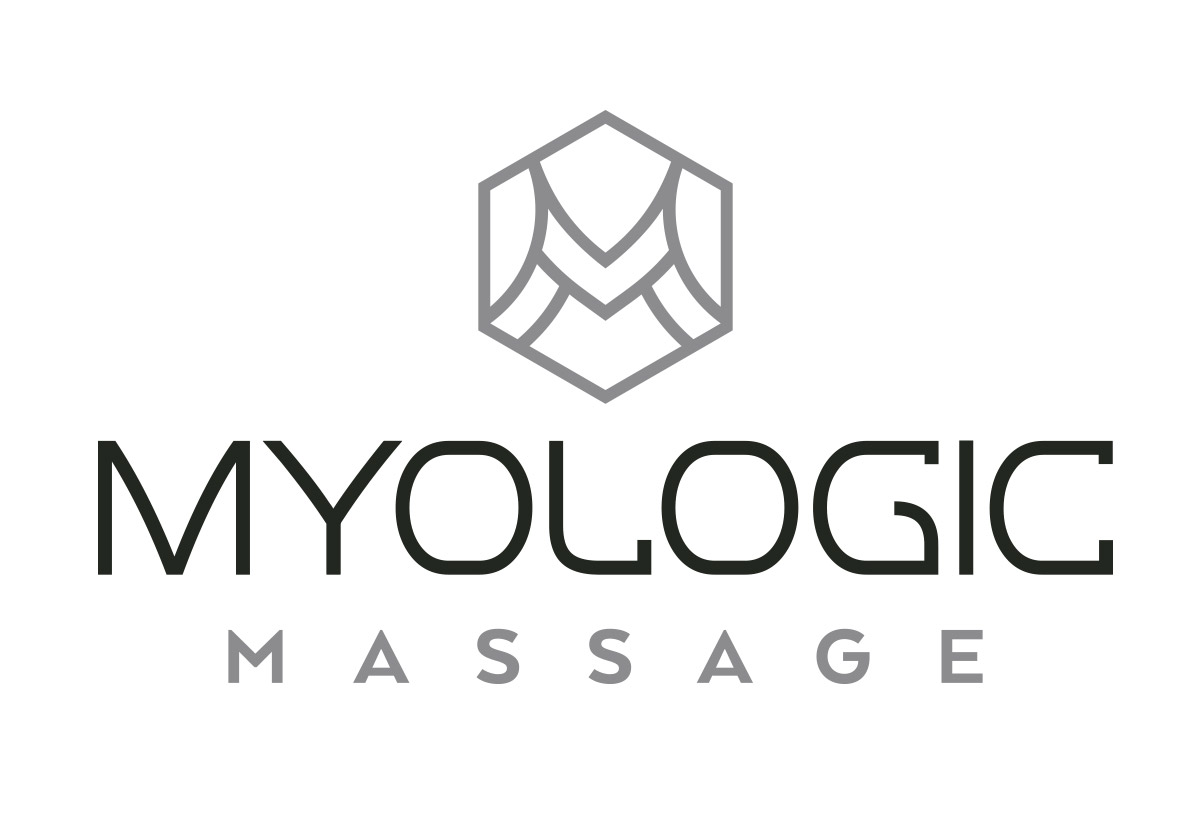 Myologic Massage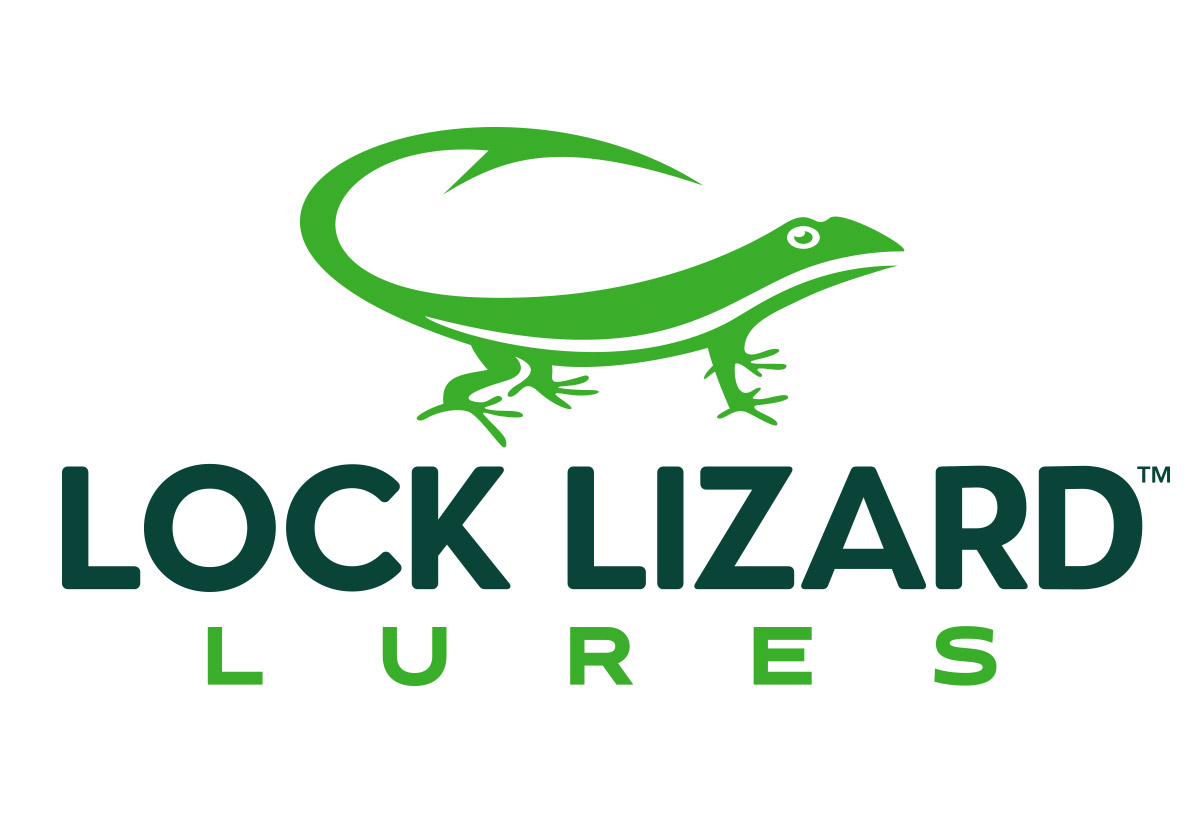 Lock Lizard Lures
Lock Lizard Lures provides the only freshwater lizard lure on the market. Hard to believe, but it's true. They needed a logo design to incorporate into packaging, on promotional materials, and would look good in a sea of sponsor logos on fishing boats and gear at fishing tournaments. Stay tuned for package designs and more in 2018!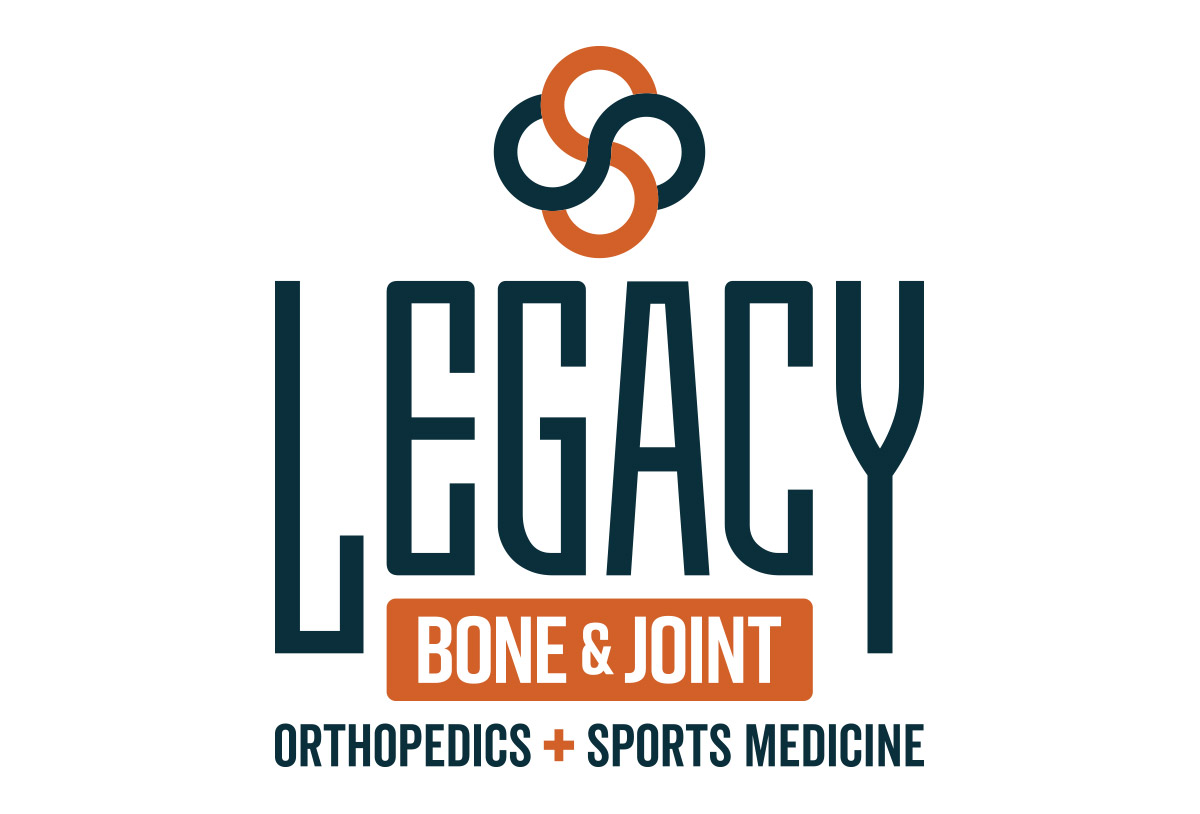 Legacy Bone & Joint
Legacy Bone & Joint specializes in orthopedics and sports medicine, just like it says in the logo! How bout that? They came to us in need of some branding that would set them apart from other doctors in the area. They wanted to incorporate a mark that would stand on it's own, something that ties a bunch of services together into something solid. When you think of bones and joints, you think of works like connected, attached, solid, structure, skeleton, etc. We felt this abstract mark worked perfectly for their logo design.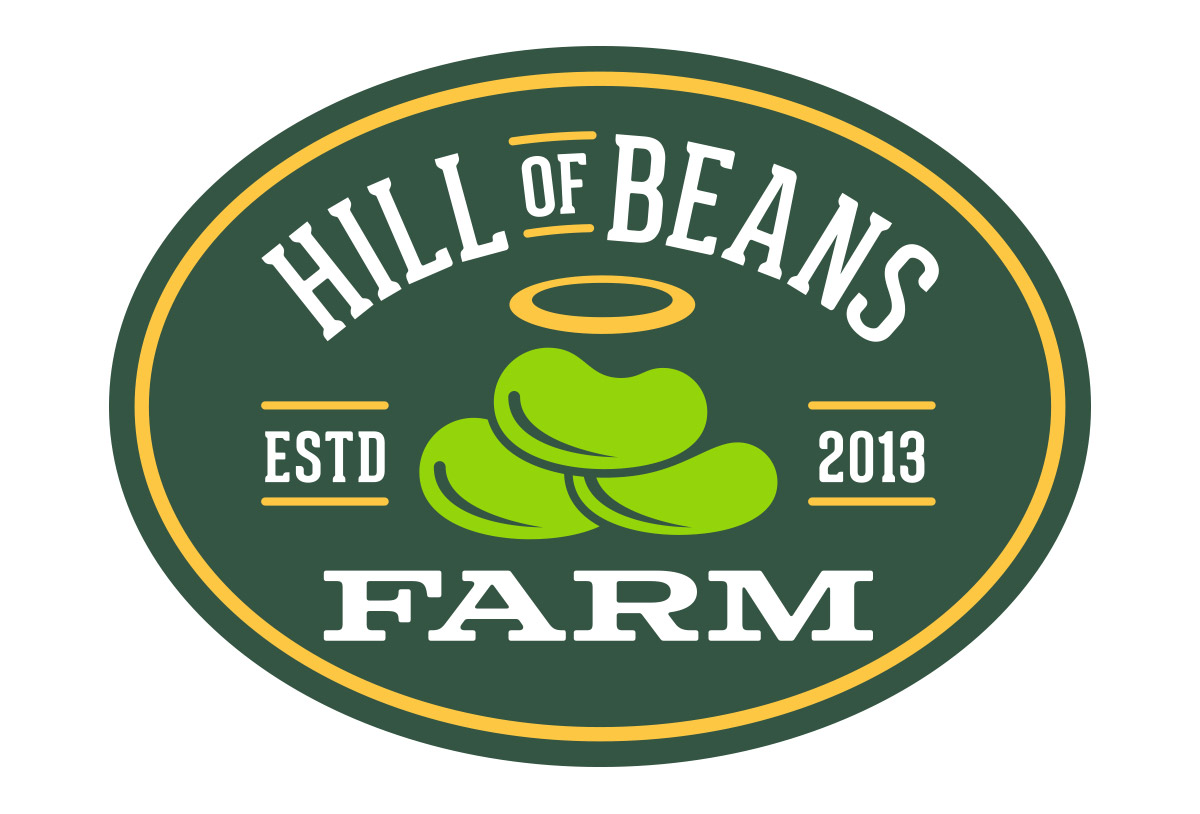 Hill of Beans Farm
Hill of Beans Farm is located in Simpson, Louisiana. A working husband and housewife with four kids run the farm that has everything from crops to animals. They set up shop at farmers markets around town and distribute food to local stores. They needed a logo that was friendly and appealing for people to see at farmers markets, and eventually would work well as labels on packaging for their products. The family had recently lost their mother and wanted to incorporate a subtle element in the logo that paid homage to her, hence the halo.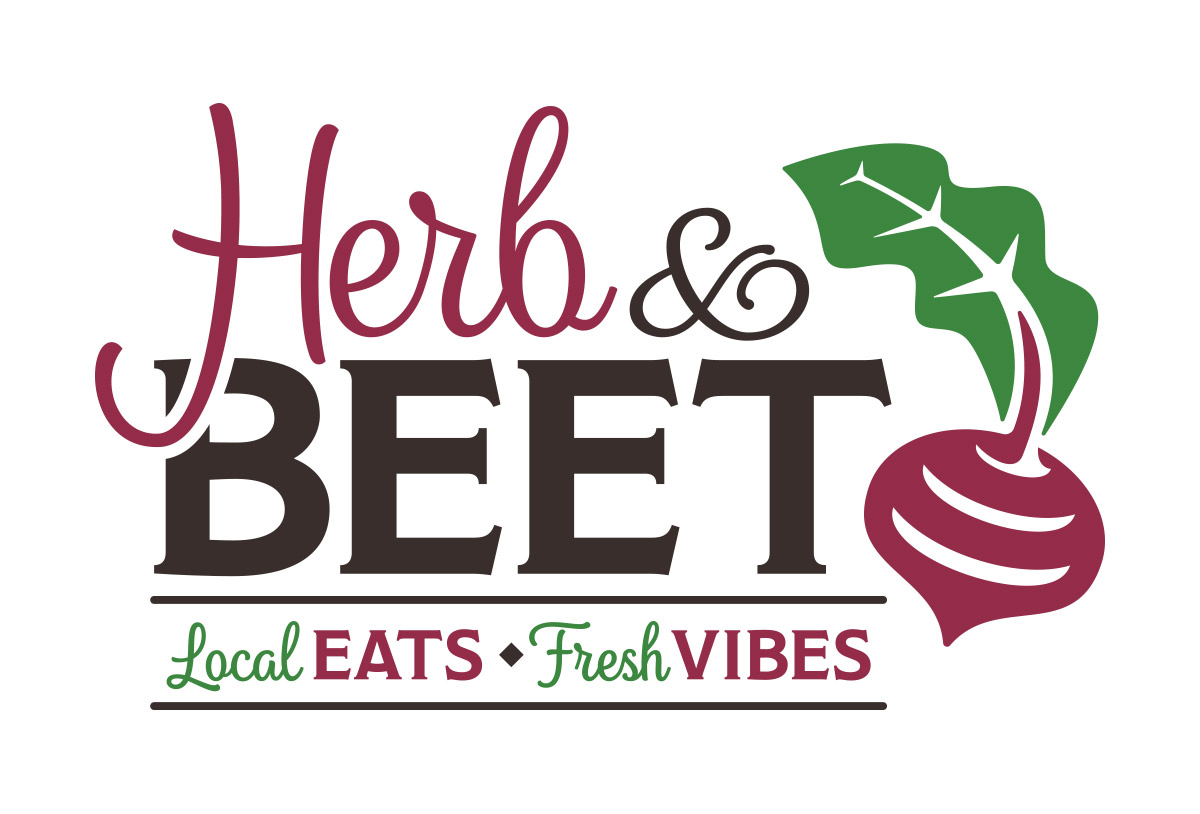 Herb & Beet
Herb & Beet (like "Urban Beat") is a restaurant based in The Woodlands, Texas, right outside Houston. They bring on a solid farm to table menu with locally sourced products, and an Executive Chef with an extensive background. Herb & Beet needed branding that was going to set them up for new life in a very busy market.
We started out with logo design and branding elements, then worked up environmental design for the building exterior and eventually did the website design.
This has been a large project, and it's still moving forward to a hopeful grand opening in Q2 2018. Stay tuned for more project details when they become available.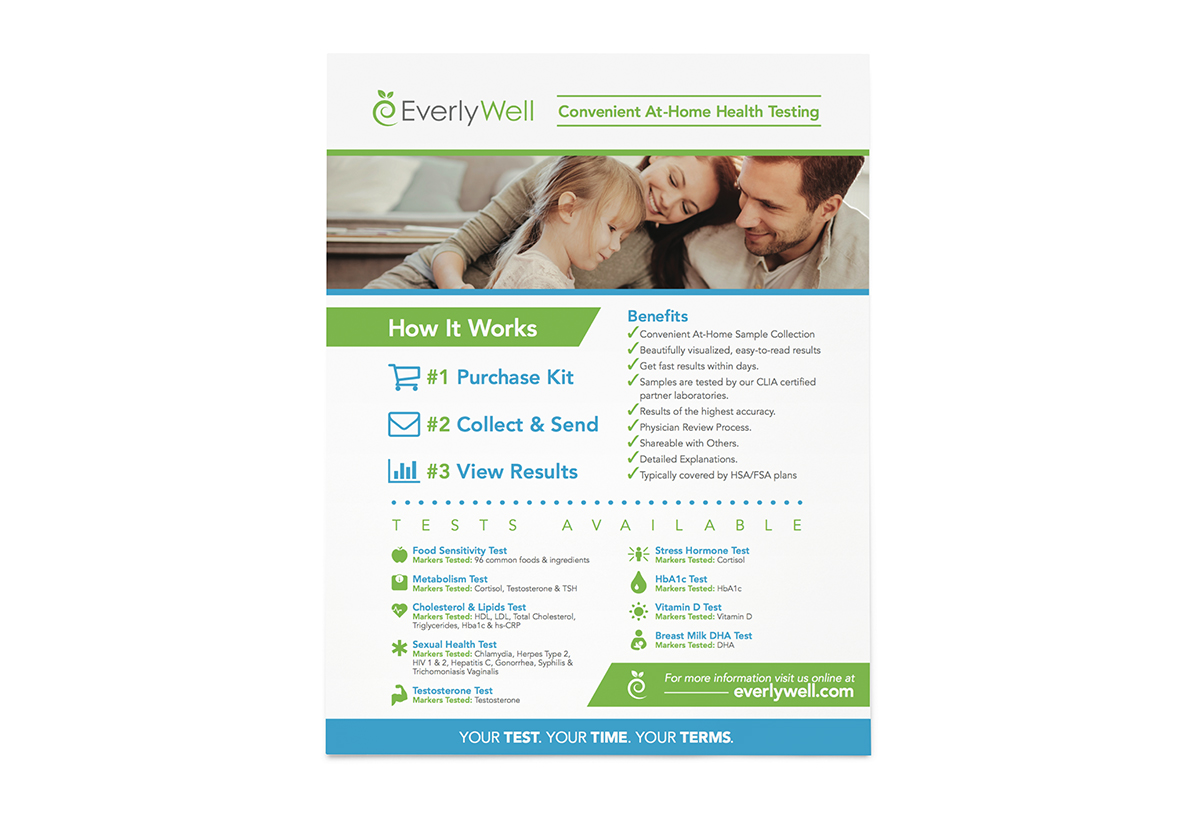 Everlywell
Everlywell provides at-home lab test kits for people who want the convenience of doing tests in the comfort of their home. They came to us in need of some marketing materials for their products. We put together a tri-fold brochure design and one-pager for them to hand out at tradeshows, as well as send along with their test kits. The designs needed to maintain the branding they already had in place, and be an easy read for any customer looking at trying out one of their services.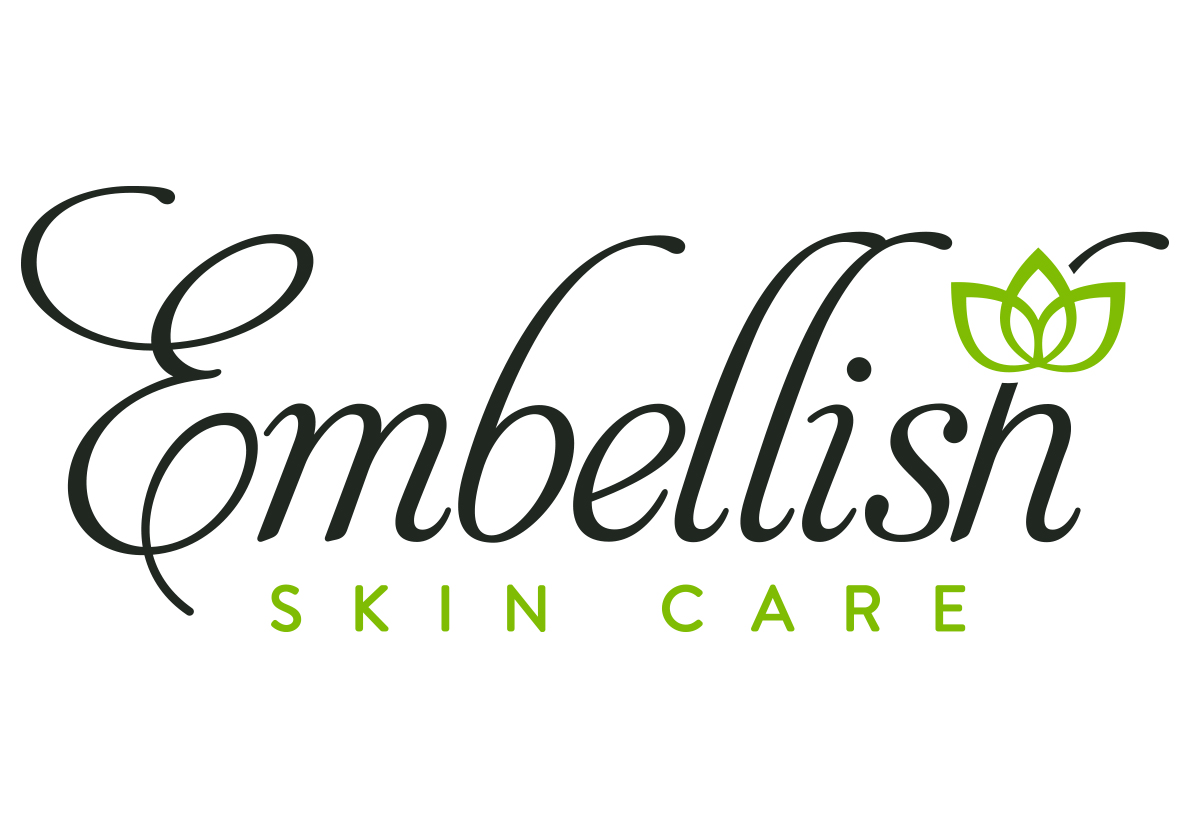 Embellish Skincare
Embellish Skincare came to us in need of a logo design for their line of products. Once the branding was nailed down we jumped into package design. They were after a simplistic label design that would look nice sitting on shelves in small boutique shops. Because the scents remain the same product to product we color-coded everything to give each scent it's own color.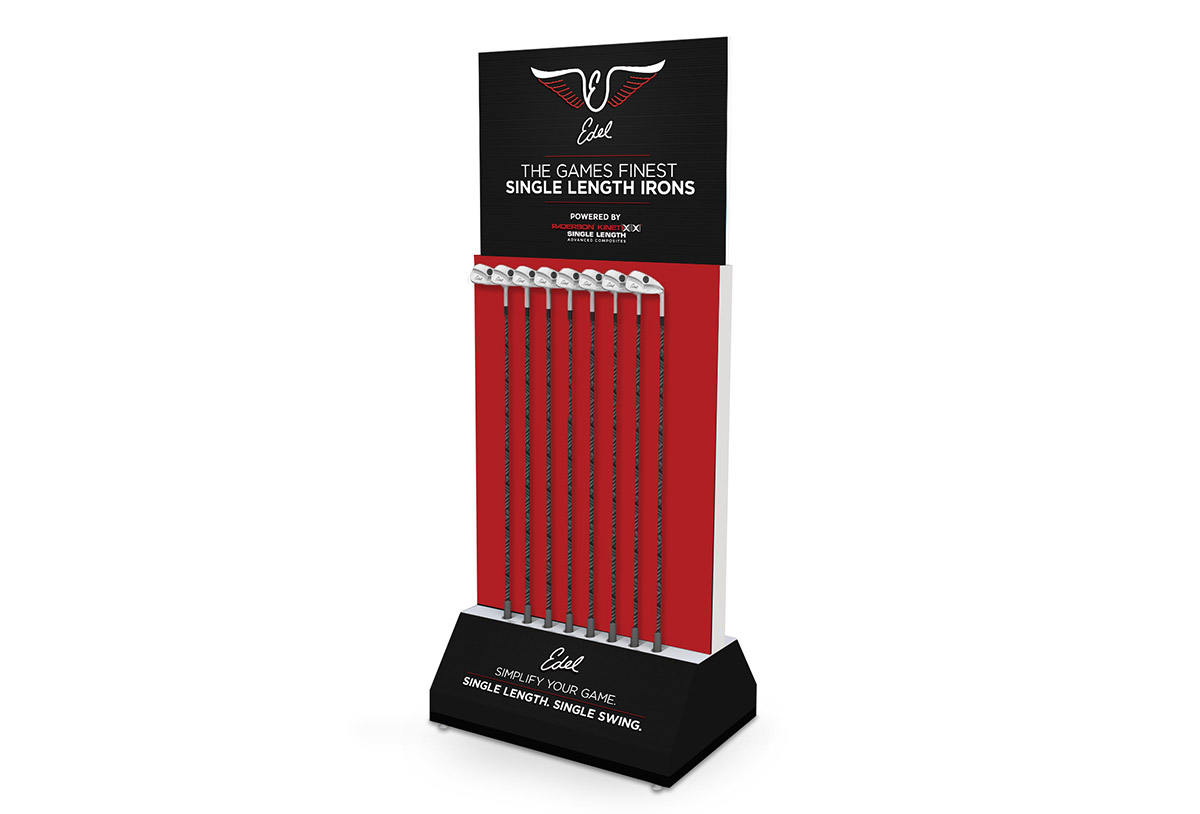 Edel Golf
Edel Golf located in Liberty Hill, Texas needed some signage designed for their displays in PGA Tour Superstores across the nation. Highlighting their single-length irons and wedges, LHD designed signage that would set them apart from their competition, showing the strengths of their product.
When we take on a job like this it involves market research, see what the competition is doing and do it DIFFERENT. In this case, the Edel displays would be the only displays in the store featuring product over a black background, which pop immediately. We helped button up their branding styles to begin setting the standard for more work to come.
If you're a serious golfer, and you're in the Austin area, we highly recommend going to these guys to get fitted for some wedges and/or a putter. Everything is custom fit to you, and it'll change your game. A hands-down really cool experience to see for yourself.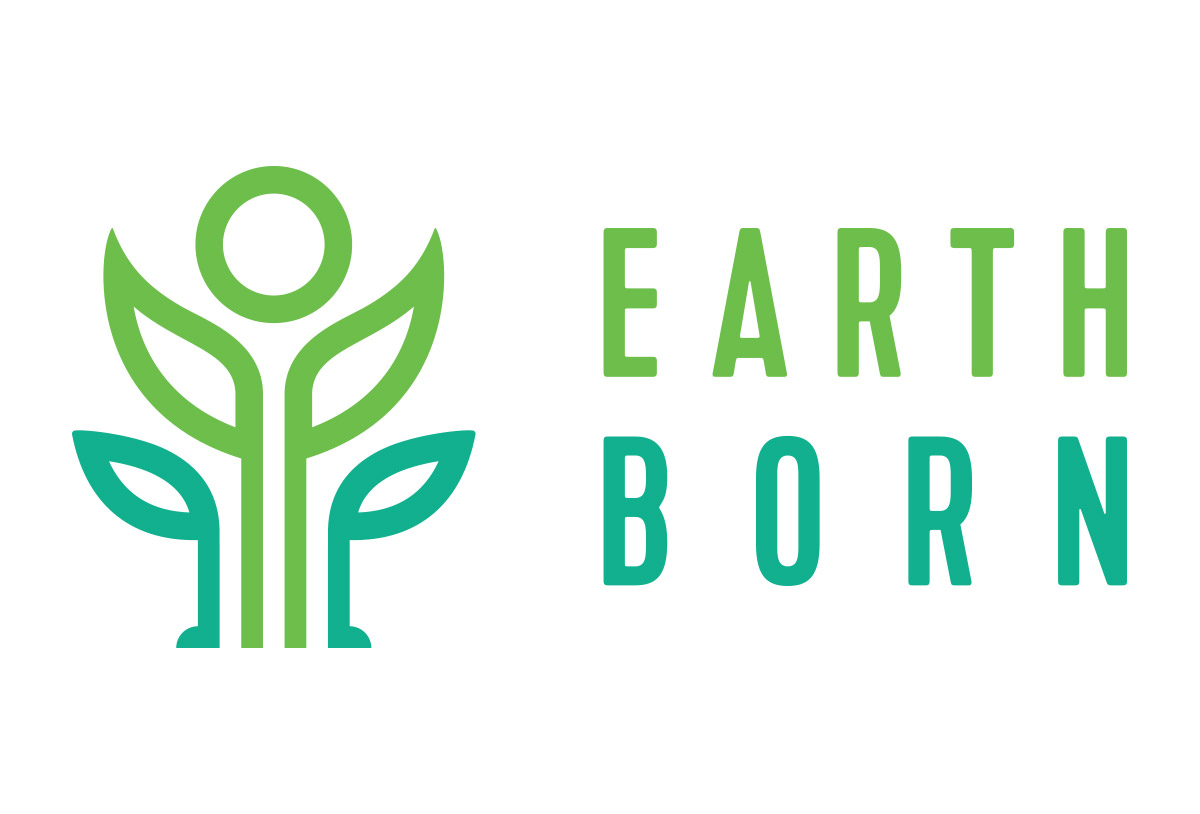 Earth Born
Earth Born is a spinoff of Earth Born Market in McAllen, Texas. While the market specializes in healthy and organic goods, the new location will feature juices, blends, and healthy bowls made of locally sourced farm to table goods. Because they're an established company they didn't want to stray too far from their current branding, so we freshened up their existing logo for the new location and gave it a more modern flavor.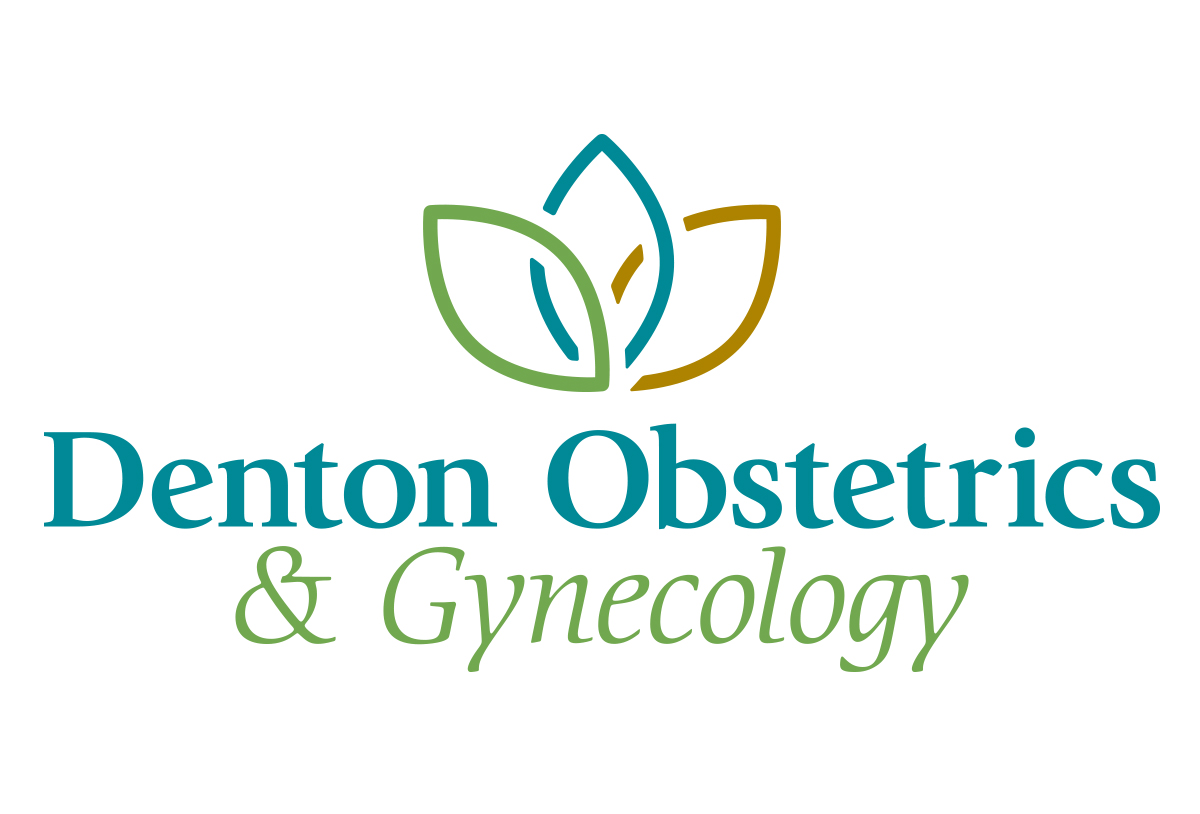 Denton OBGYN
Denton Obstetrics & Gynecology came to us in need of some branding for their new practice that was "warm and inviting." Because there are so many services under the OBGYN umbrella we took the direction of reproduction and ran with that for the three-leaf logo mark. Like most logos we create, we designed multiple versions of their logo so they have the flexibility they need for using the logo in various applications. A full stationary package was designed and printed by Left Hand Design as well.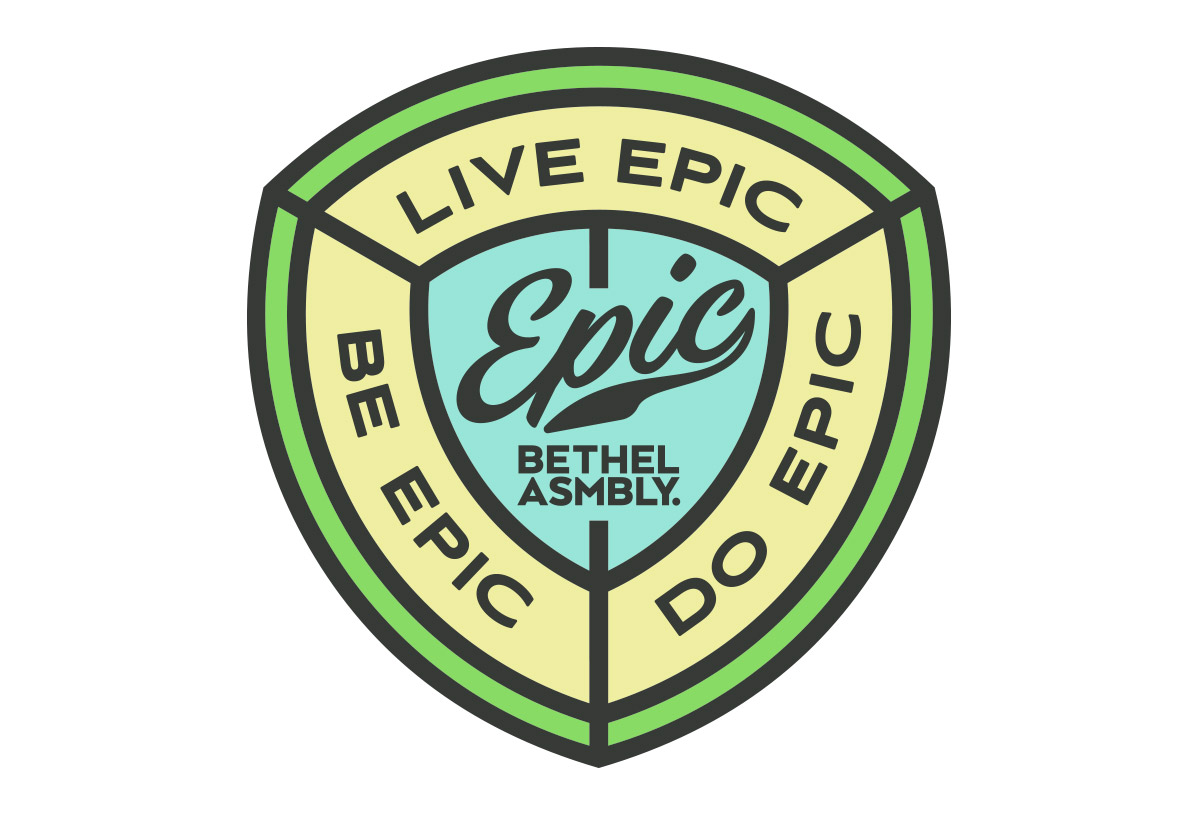 Bethel Assembly
Bethel Assembly Church rolled out a slogan for 2018 centered around the word EPIC.
Be Epic. Do Epic. Live Epic.
It means to make the most of everything in your day to day life. This is what they preach. They're not your typical church, the pastors have a free-flowing beautiful way of connecting with the audience. People who attend are mostly blue collar workers and farmers outside Abilene, Texas.
We were hired to create a mark they could stand behind. A logo they could wear on a t-shirt or hat that would create interest from those around them. A way to bring people into the church to learn about what it means to be EPIC.
AO Services
AO Services came to LHD in need of some branding for a spinoff of their main company that puts together large outdoor playscapes. AO Services wanted to target a commercial audience providing services such as putting in basketball & tennis courts, building pavilions and amenity centers, even putting in bbq kitchens and firepits. Because they're so diverse in the services they provide they needed a logo that was generic, yet memorable.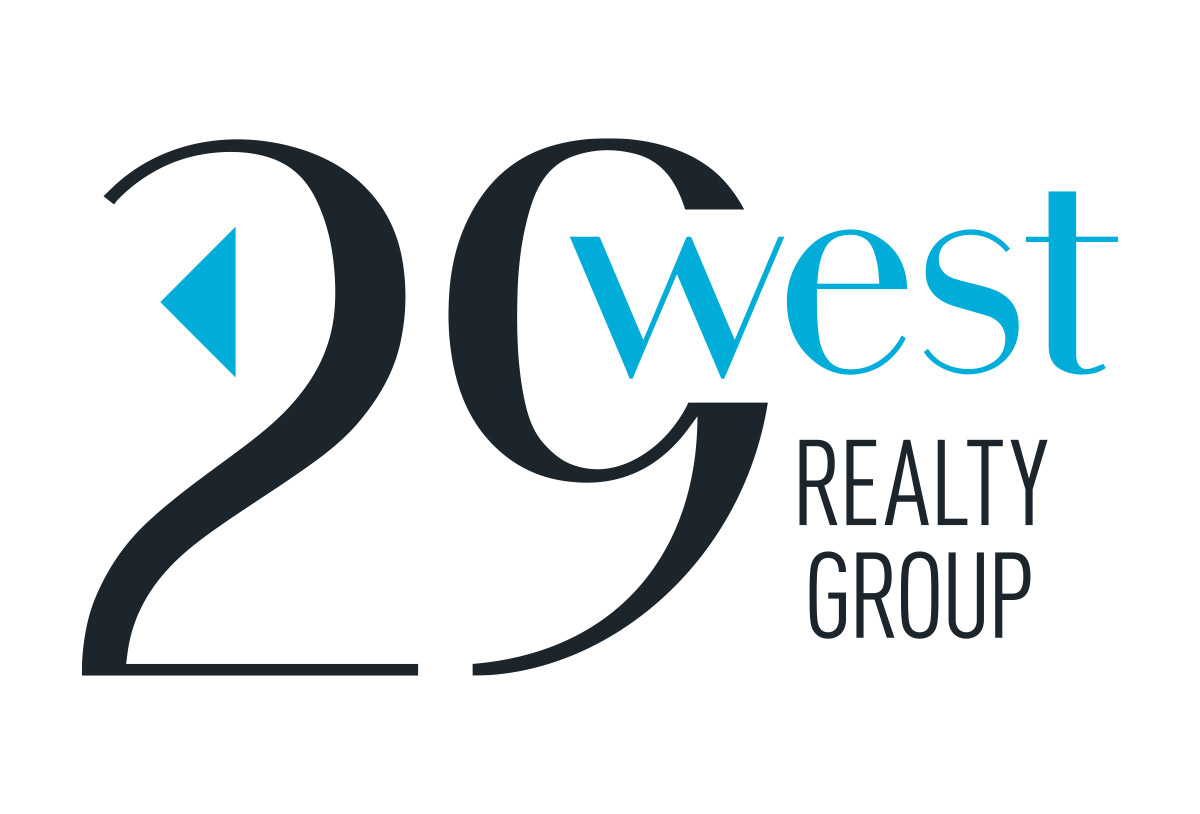 29 West Realty Group
29 West Realty Group came to us in need of a complete branding package for their new real estate company. They specialize in high-end real estate and wanted a brand that would separate them from their competition, both in look and business style. From gripping listing signs that would pop out of yards to collateral handed to clients as they closed on a new home, the design and branding needed to shine. The list of services we provided includes logo design, listing signs, stationary, pocket folders, stickers, key cut-outs for new homeowners, and outdoor signage.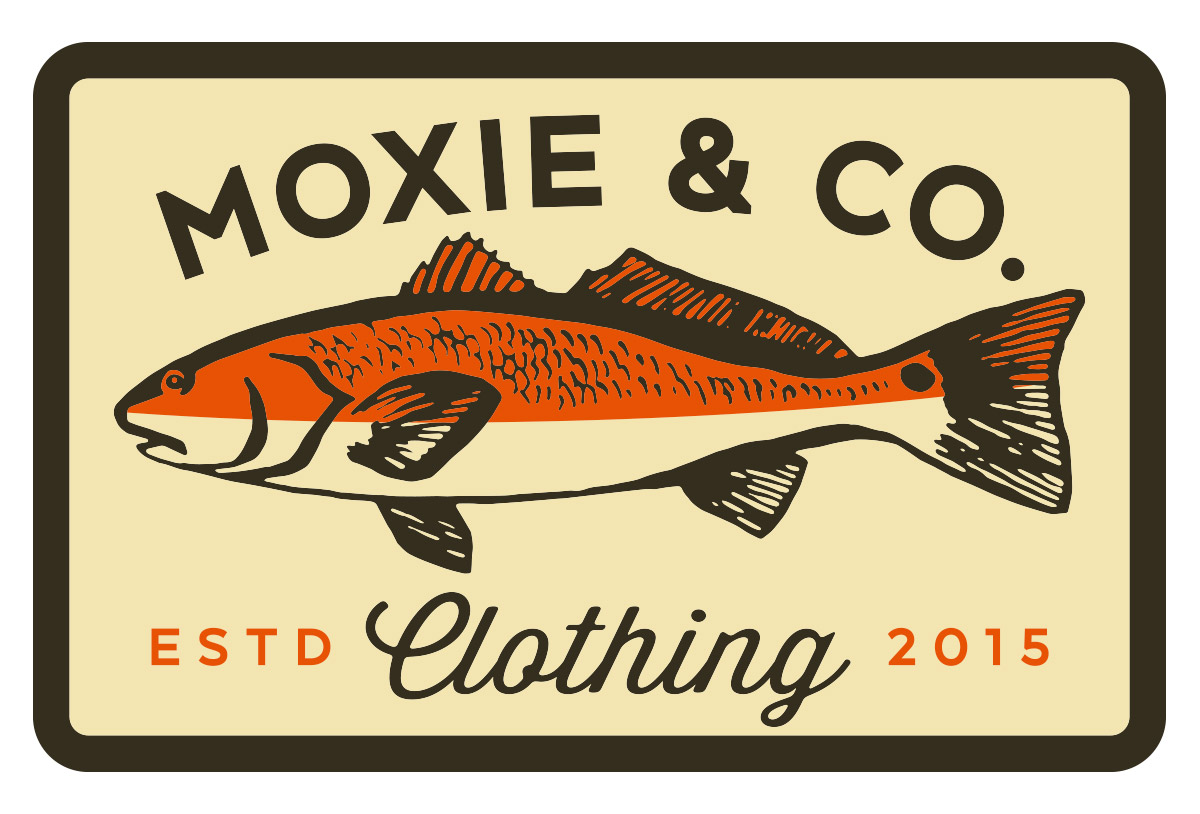 Moxie & Co.
Moxie & Co. is an outdoor clothing line based out of Florida that targets hunters and fisherman. They hired us to create t-shirt and patch designs to roll out into the spring and fall lines for the past couple years. Some of the patch designs were liked so much they also made them into t-shirts, and vice versa.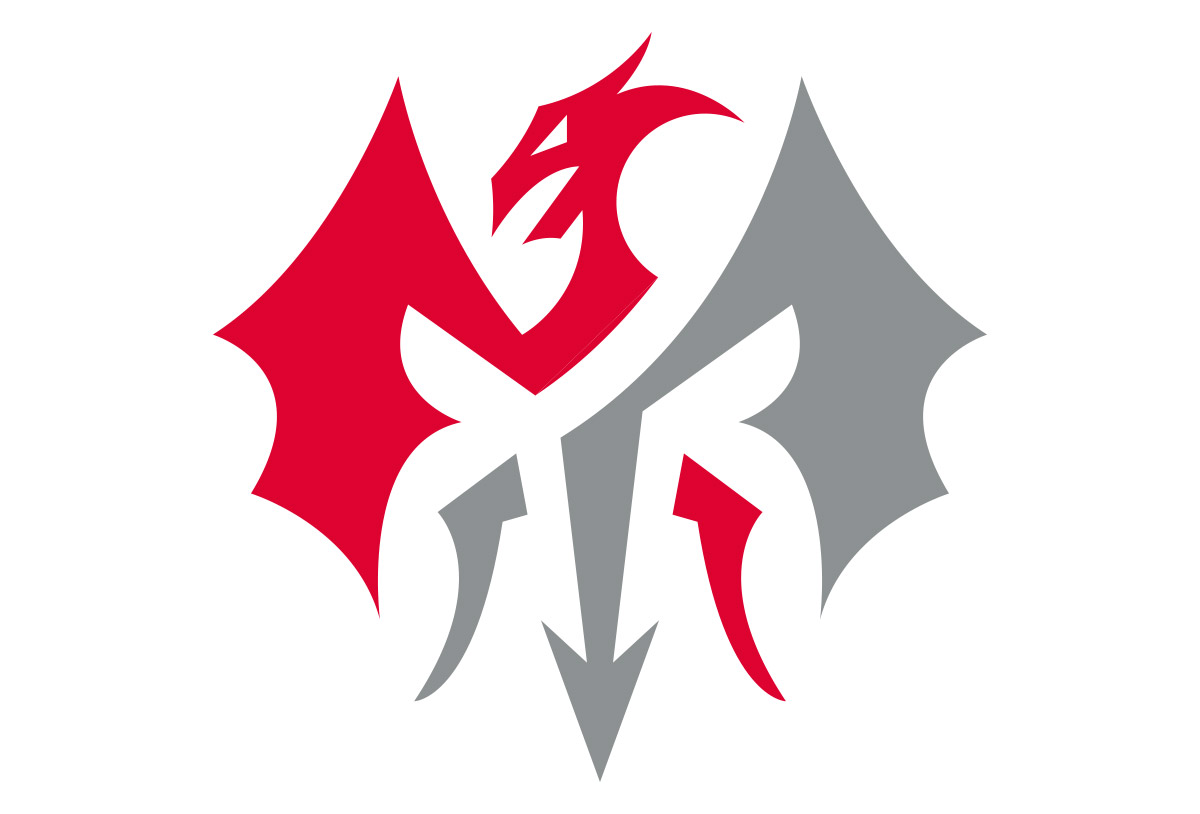 Mythical Method
Mythical Method Supplements is breaking into the vitamin and sports nutrition game with a line of pre-workout products for people hitting the gym, only nobody else in the market has a product like theirs. They approached us with a vision of creating a double-M mark that would represent their brand among an extremely competitive market. We took it a step further.
Digging into the true essence behind the name and targeting the right consumer base, mostly men, we created a mark that was both different from everything else you see on the shelf at GNC and hit on the uniqueness behind their "mythical" product. The double-M dragon was the result. Like every logo we design it included a primary logo, secondary logo and icons for social media. We also created a 3D dimensional logo at the request of the client for marketing purposes and possible packaging art.
When MMS goes to market, we'll update with packaging and more details behind the brand. For now, stay tuned.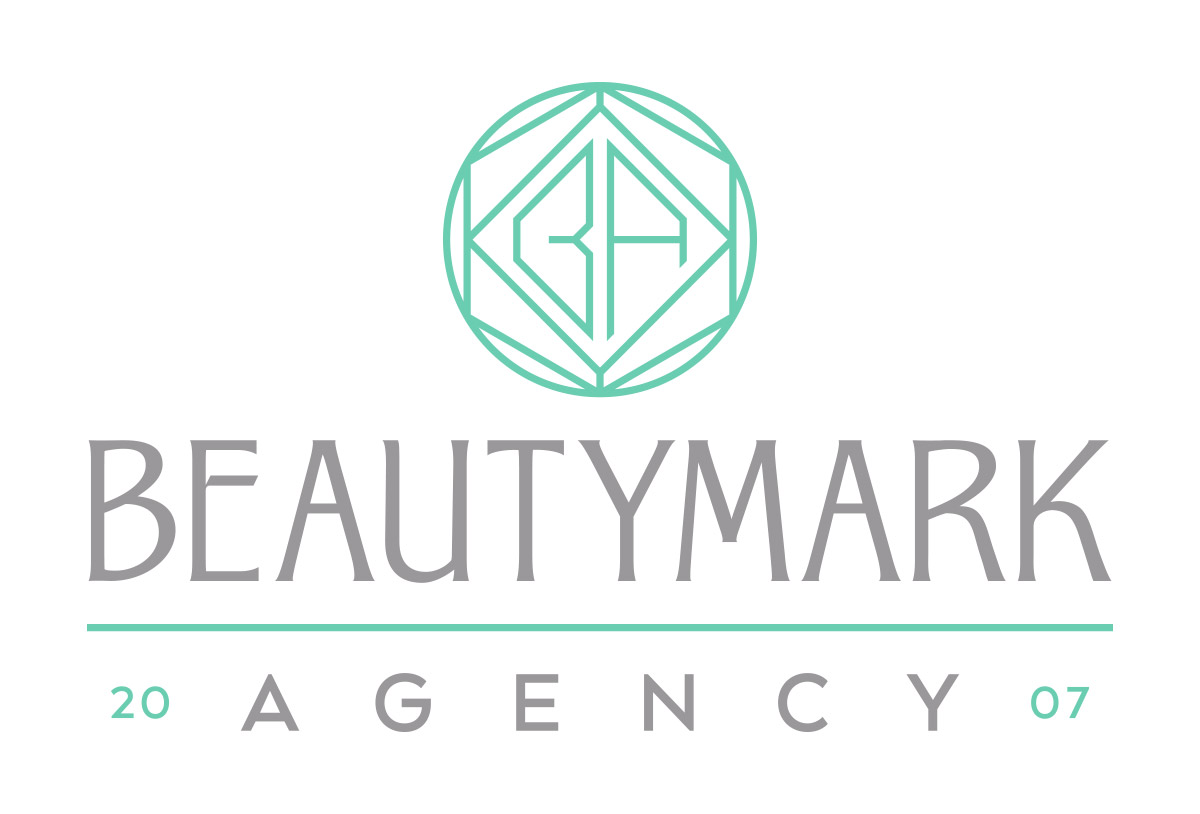 Beautymark Agency
Beautymark Agency is a full-service on-site beauty concierge in Austin, Texas. They came to us in need of a new logo design to begin rolling out all the new branding for their small company. The request was to create a monogram design of sorts that could act as a design element throughout their expansion. We delivered, and gave them something to grow with.
We also built a website on Squarespace for them, providing them a footprint on the web with information and online booking capabilities.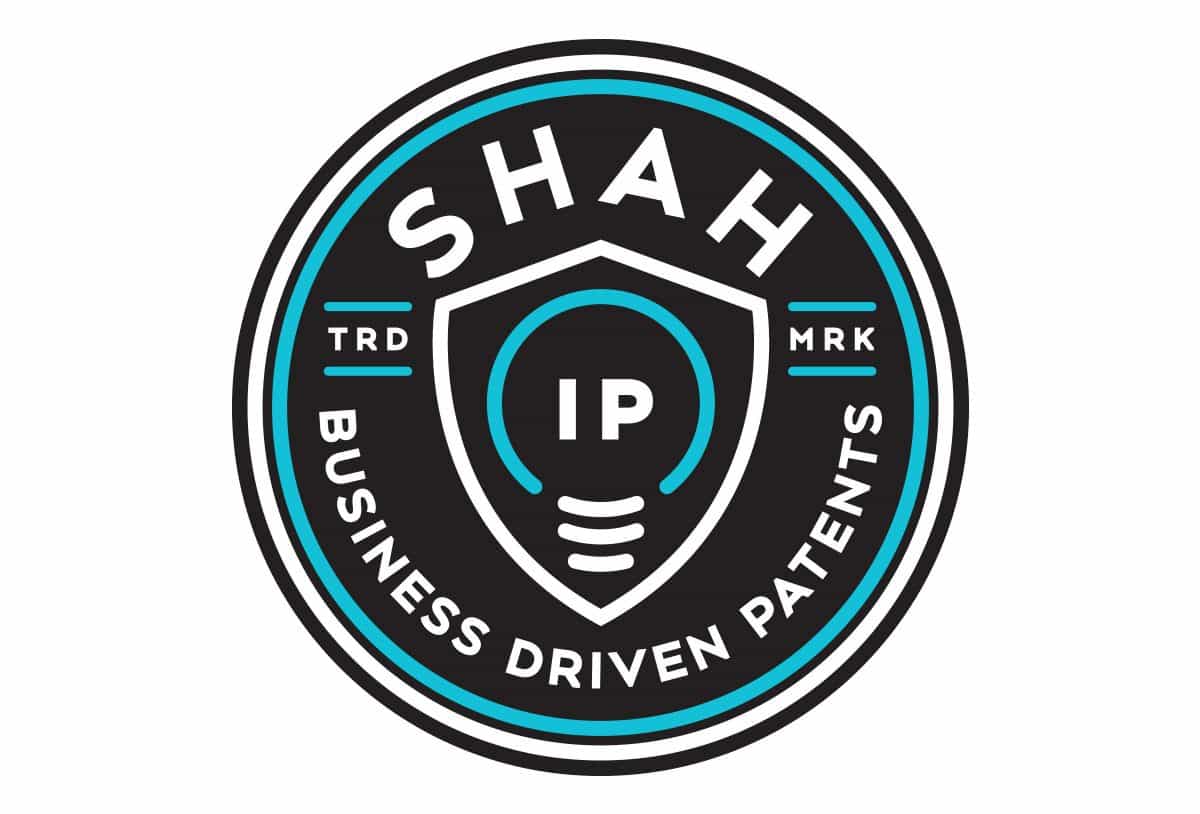 Shah IP
This law firm specializing in patents came to us in need of a logo that broke themselves away from your typical law firm branding, something unique. Shah IP wanted a light bulb inside a seal of some kind – that was their direction, and we took off with it.
The light bulb inside the shield portrays the idea of protecting an idea – which is what a patent does. The use of TRD MRK is used in lots of logos nowadays, somewhat of a trend, but I can honestly say the use of it inside this mark was nothing short of perfect.
A complete branding package was made for all applications, including icons for social media.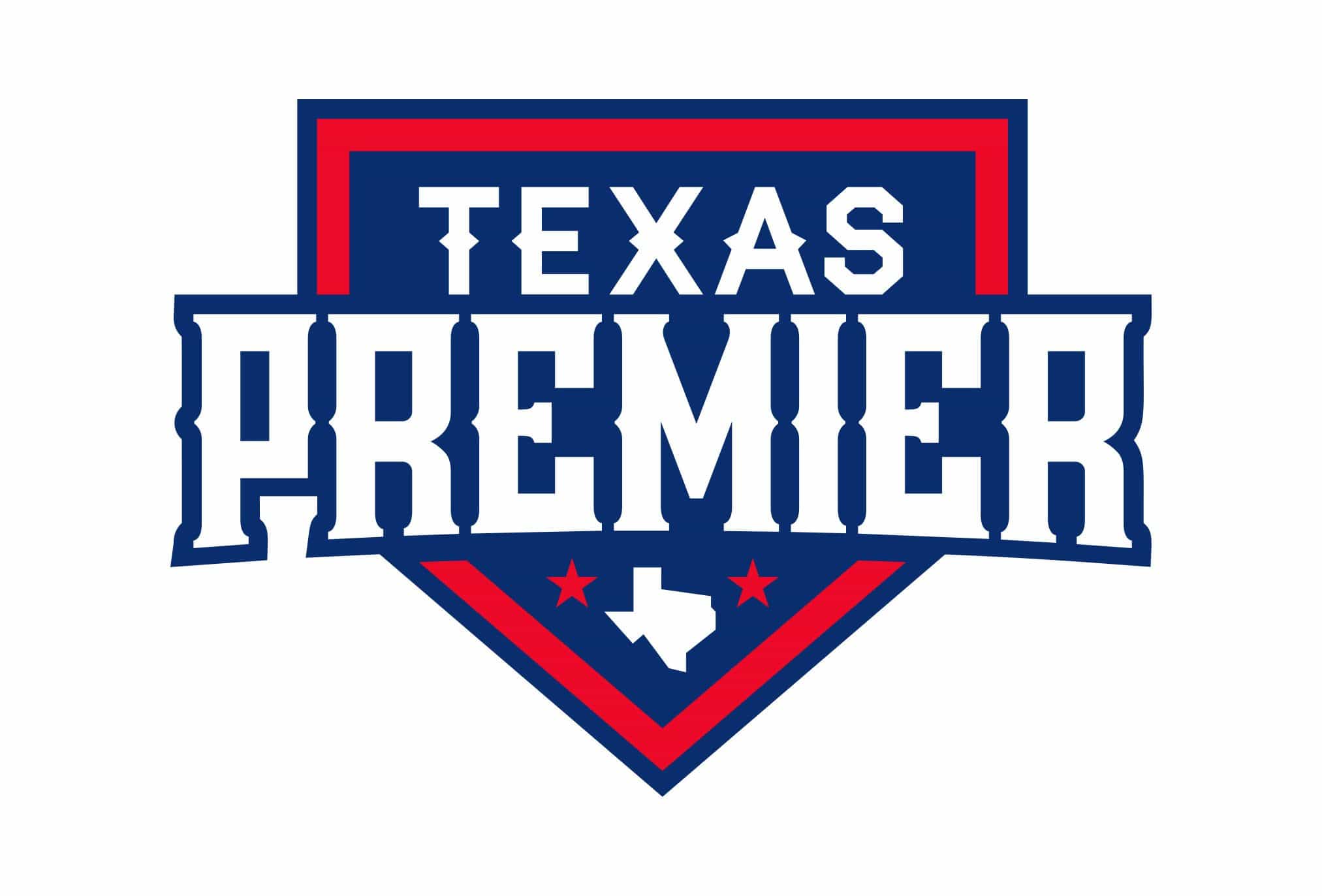 Texas Premier Baseball
Texas Premier Baseball is an organization that puts focus on competition and player advancement at all levels of baseball in the state of Texas. From youth and high school organizations to college and pro, these guys work with the best of the best that come out of our great state. Did you know Texas is 2nd in the United States for producing the most Major League Baseball players?
The logo will be displayed on the web, jerseys, flags, hats, you name it. It was important for us to create a simplified version of the main logo to be used in smaller applications. The red, white, and blue is true to Texas. We designed a brand for TPB to build on for years to come.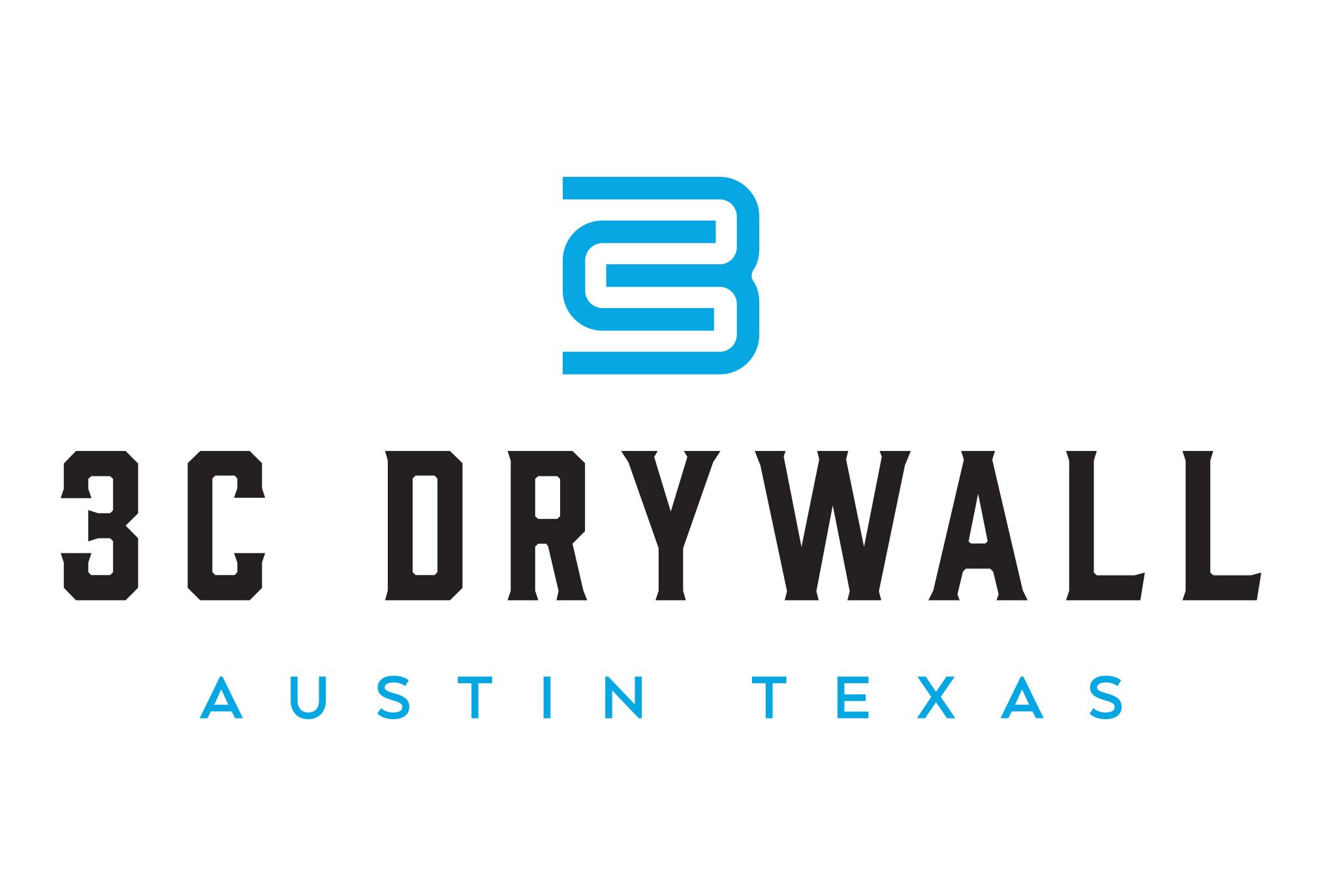 3C Drywall
3C Drywall is an Austin-based drywall company servicing both residential and commercial builds. They came to LHD in need of an identity that would set them apart from the rest when it came to all things construction. We set them up with primary and secondary logos with an icon that gave them versatility in any application. Business cards, vehicle wraps, and a website we designed and developed in WordPress from the ground up came shortly after the brand was built.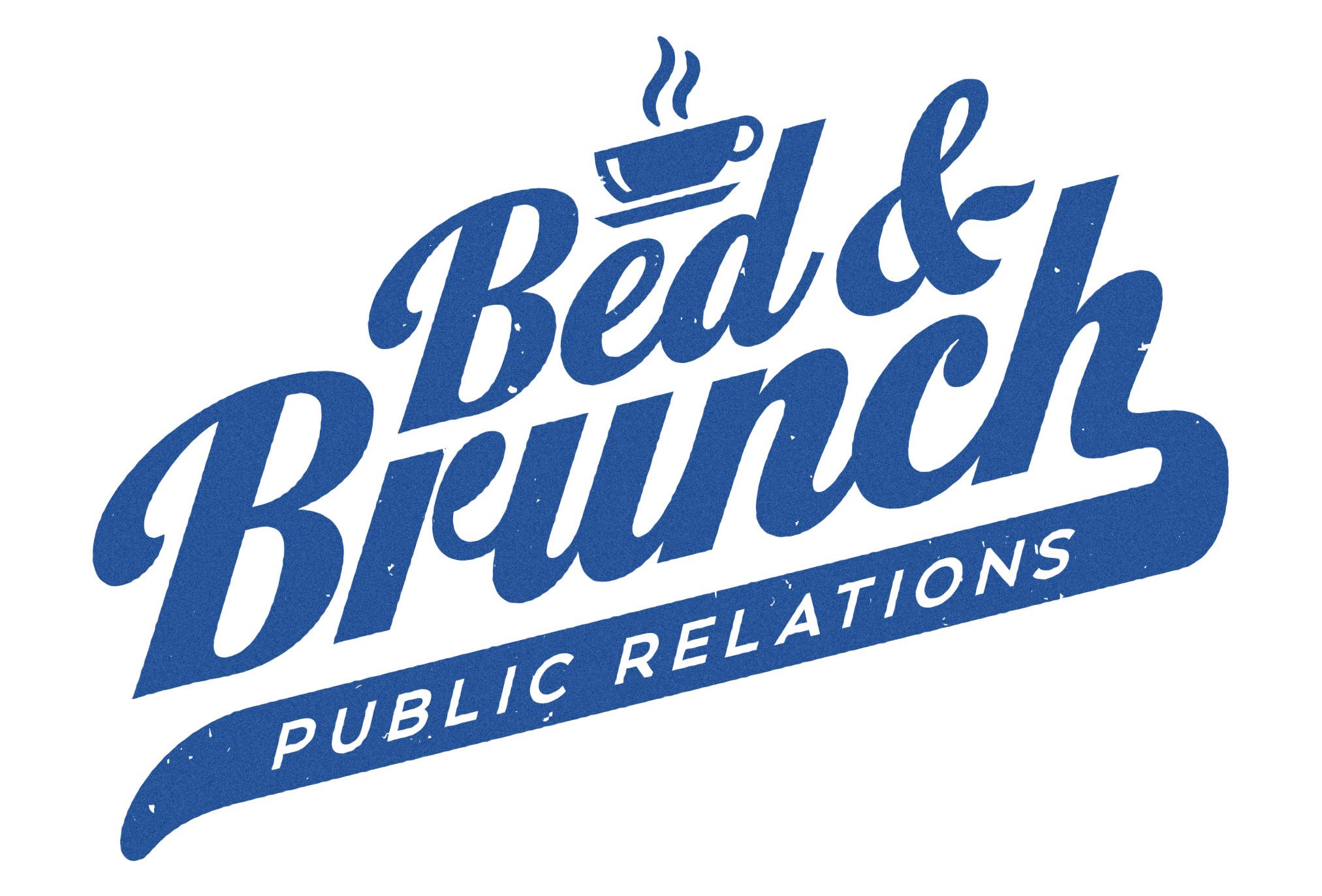 Bed & Brunch PR
Bed & Brunch PR is a boutique public relations company out of New York that specializes in creating strategic campaigns for bed and breakfasts, ranches, wineries, boutique hotels, and more. They came to Left Hand Design in need of a logo to help them rebrand. They wanted something vintage that gave new and existing clients a sense of familiarity when they saw it. Using the old Brooklyn Dodgers as our inspiration, we created a timeless mark for their growing brand, complete with a primary logo and an icon for social media purposes.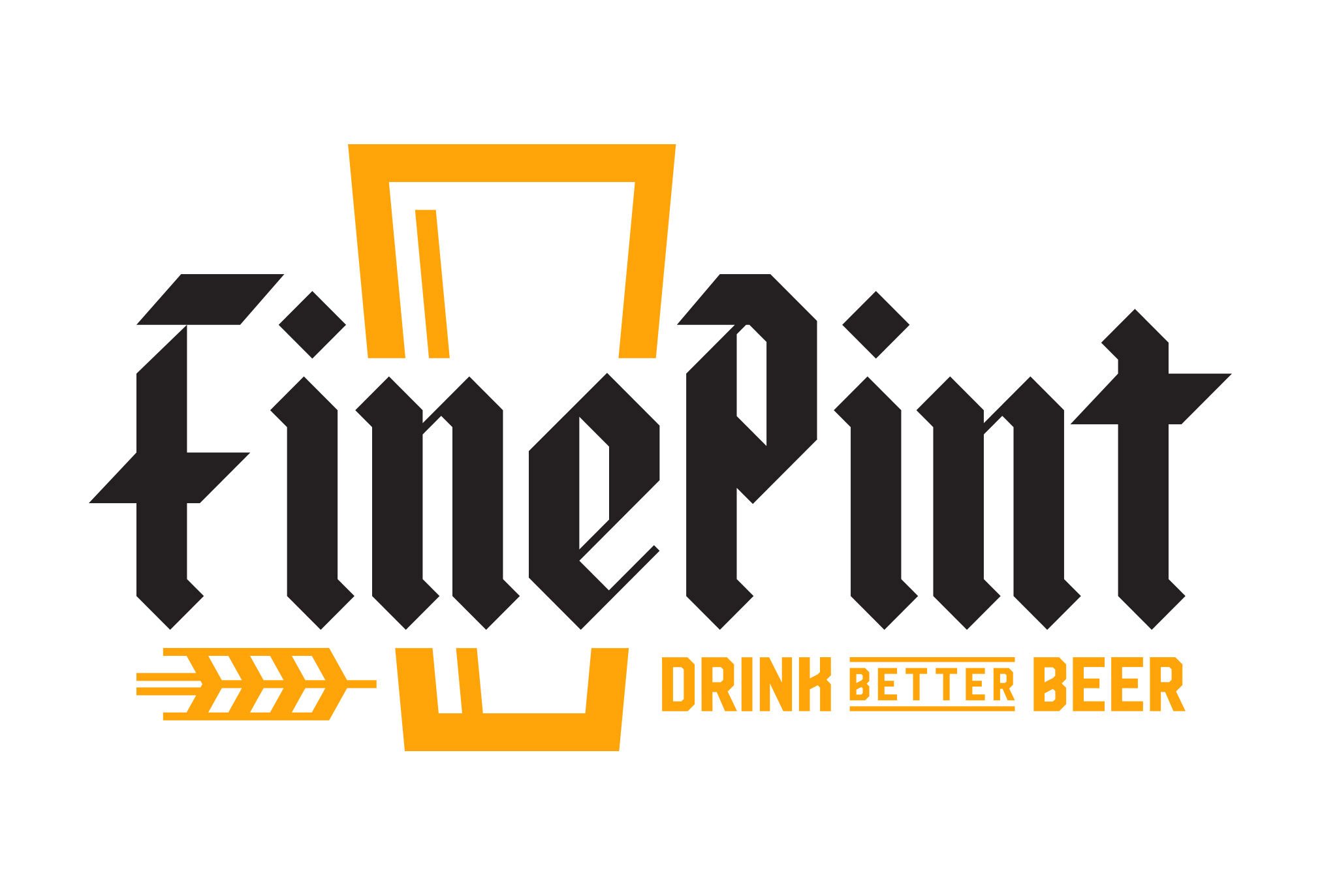 Fine Pint
Beer! We love it. We're known to do some home-brewing of our own at LHD, so we jumped at the opportunity to rebrand this local beer blogger, Fine Pint. Trey at Fine Pint isn't your average craft beer lover. No, this man takes it to the next level. He's very active in the Austin beer scene, organizing bi-weekly hangouts at different local breweries just to sit around and talk about…you guessed it, beer. We worked up a primary and secondary logo for Trey and a social media icon that looked good online and gave him more options when it came to printing stickers and t-shirts. We customized a classic blackletter font for him to give Fine Pint a unique look and feel with a little German twist. Check him out online Fine Pint.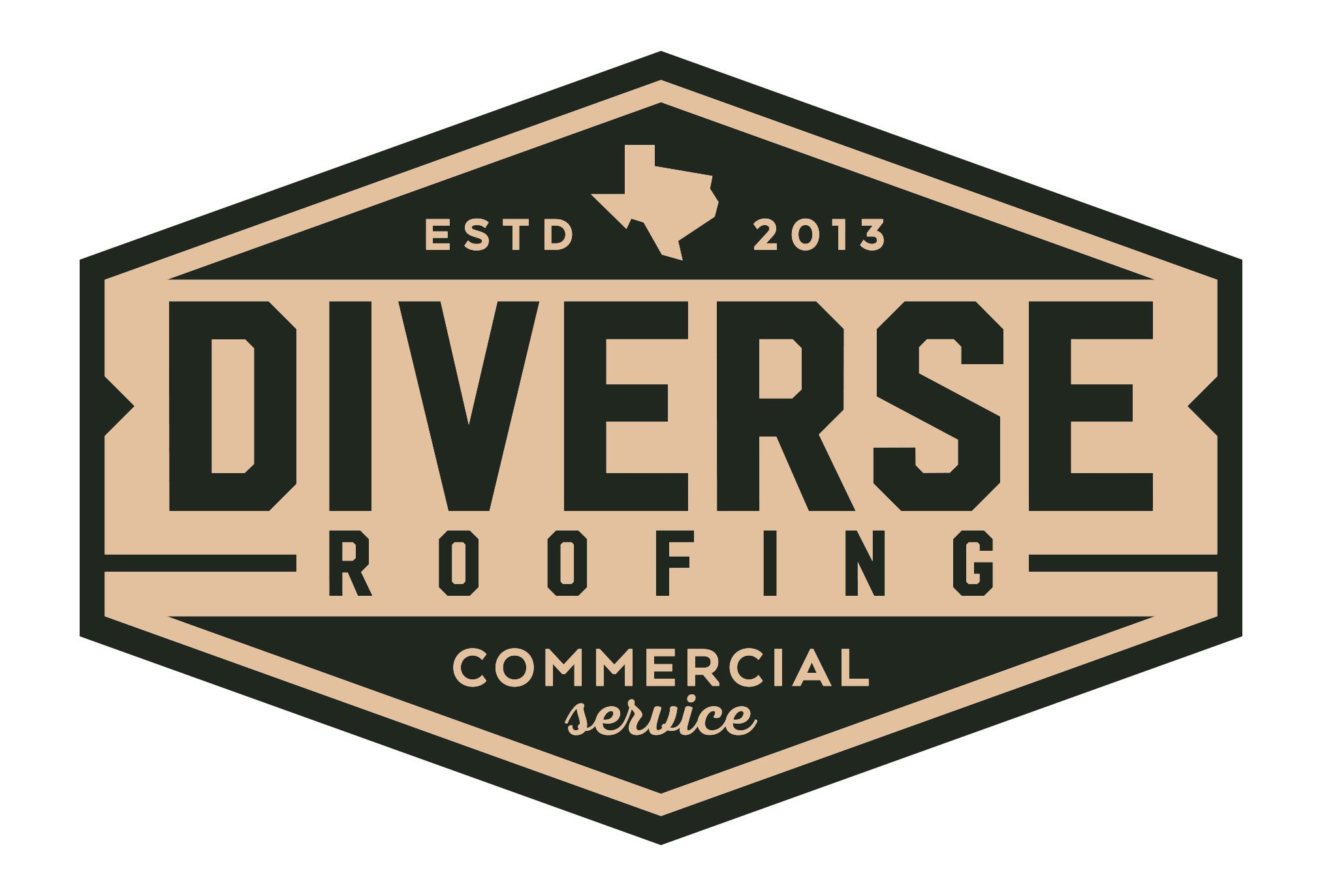 Diverse Roofing
Diverse Roofing approached LHD in need of a rebrand. They wanted to stray from residential roofing, something they had done in previous years, and focus solely on becoming a commercial roofing company. They needed a logo design that separated them from their competitors, something with a little edge. We designed a logo and various icons for them to use on business cards, marketing materials, work apparel, vehicles, and more. To give them more flexibility, we also created a secondary color palette as part of their branding, which they could incorporate into their materials and online presence.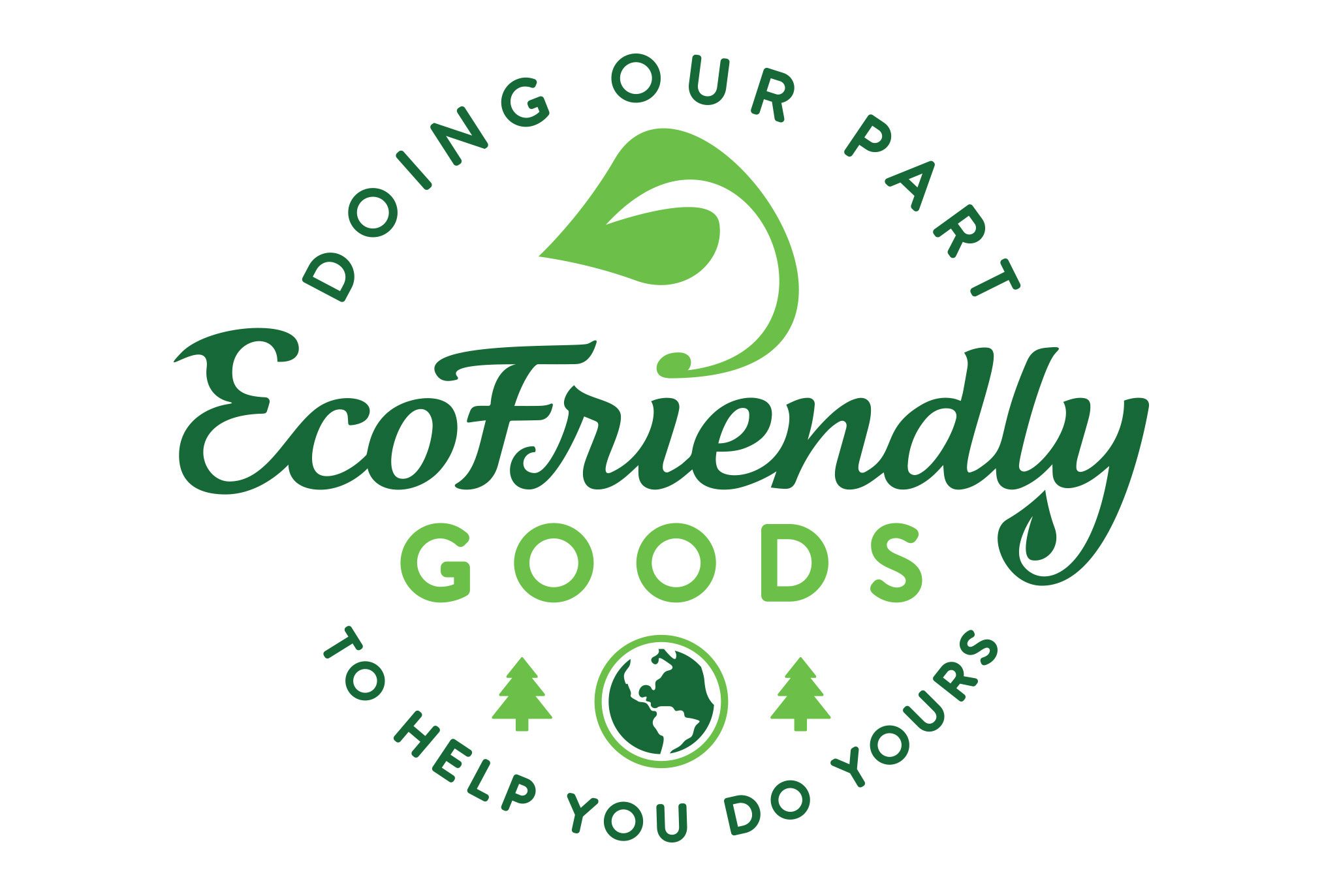 EcoFriendly Goods
Compost bags made of corn. Let me repeat… compost bags… made of corn. It doesn't get more eco-friendly than that, y'all. EcoFriendly Goods needed to do some branding in order to market themselves online and some help on their product packaging. At first glance, the logo needed to scream "organic", so green was the obvious color choice. As a compliment, we created a secondary palette of "earthy" tones that held true to the brand without everything being completely green. We also designed a secondary logo and social media icon to give them greater flexibility. We're excited to see the different types of green products these guys roll out in the future in their effort to help save our planet.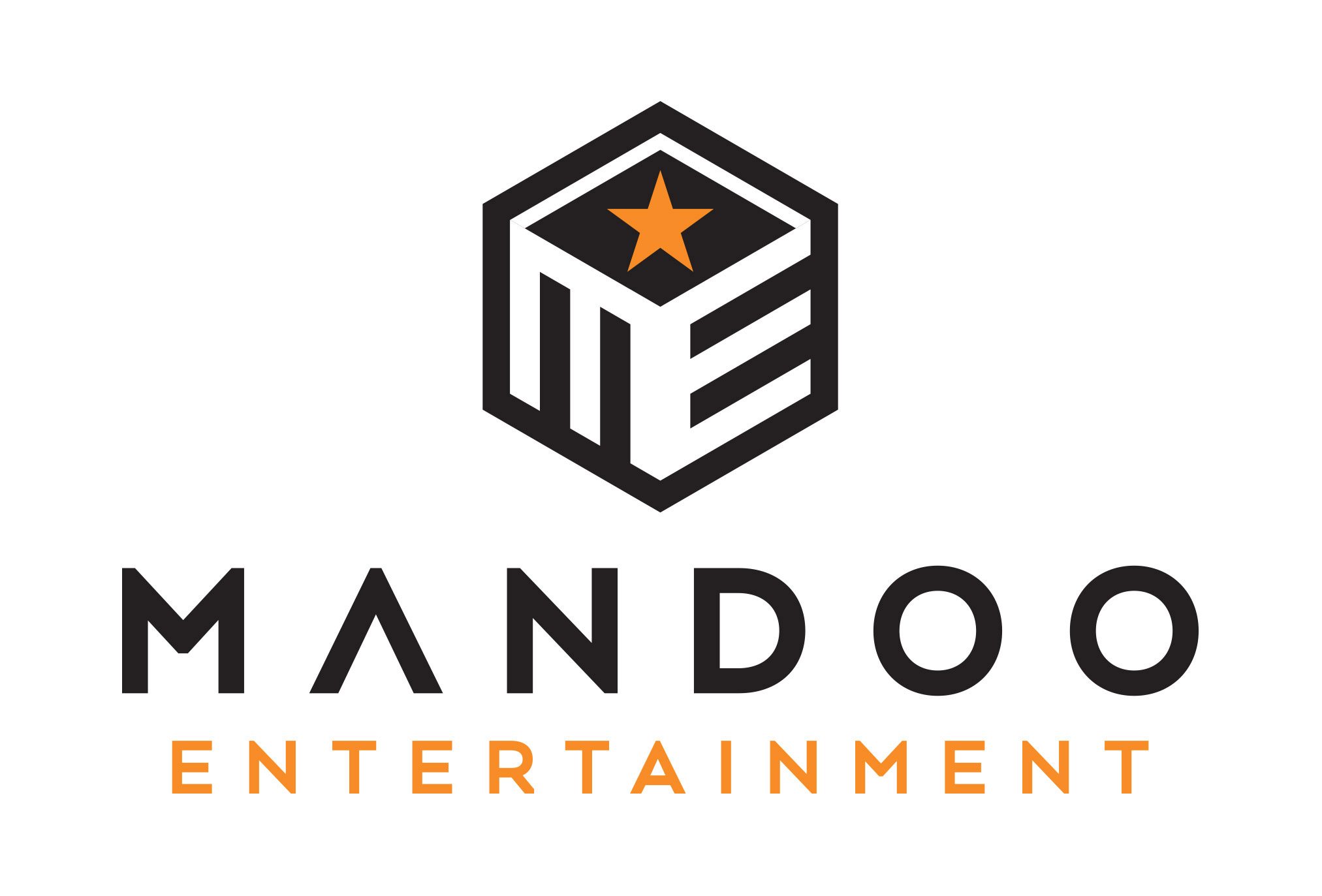 Mandoo Entertainment
Mandoo Entertainment is a full-service entertainment company that caters to Korean artists, filmmakers, and fans. Since 2010 they have brought Korean entertainment to Austin, Texas, through the likes of SXSW, various tours and showcases, film screenings, and much more. When they came to us, Mandoo needed a rebrand. They wanted something they were proud to display on show banners and posters at live music events, but that appealed to everybody, not just those of Korean descent. They didn't want the mark to be overly reminiscent of Asian culture, but a subtle influence was encouraged. This was a challenge (though most logos are)! We researched Korean culture and ended up back at one of the first ideas discussed for designing their logo – the Korean flag. The sets of three black bars in each corner are called trigrams, which have meaning depending on their orientation and design. We designed the Mandoo logo with three bars on two sides in different orientations creating the letters 'M' and 'E' to capture both the flag inspiration and represent the company name. Subtle? Yes, but they got it right away. The logo is topped with a box containing a star, which represents the entertainment services they offer and the idea of bringing everyone together. We dug REALLY deep for this one, putting our own twist on the old adage with a logo that speaks a thousand words.
Villa Antonia
Villa Antonia is a beautiful venue located outside of Austin that hosts weddings and social events. They came to us in need of a complete rebrand and website, in addition to marketing materials, letterhead, and signage. No small task! In the end they were given a new look that appeals to not only people hosting weddings, but others interested in renting the venue for social and corporate events as well – a market they wanted to penetrate for central Texas. The logo design and accompanying marks allow flexibility in print and online applications, large or small in scale.
Ted Cruz Posters
Left Hand Design was hired to create a variety of Ted Cruz posters and graphics as Cruz travelled the US for the 2016 Presidential Campaign. The inspiration for these posters came from vintage old presidential ticket banners, invoking that "old America" feel that people could relate to. Along the way, we also created Glenn Beck posters as he officially endorsed Cruz in his campaign, further expanding the network of people backing Cruz. These graphics made their way onto THOUSANDS of websites and social media posts, hand-signed posters and handouts, TV news feeds and commercials, and other public platforms throughout Ted Cruz's journey. We also designed the entire stage set-up for a televised event held at a motor speedway in South Carolina and attended by more than 20,000 people.
Bonfire Cannabis Co.
There was just something cool about branding a Colorado marijuana dispensary out of Austin, Texas, where even Willie can't toke up and be legal! We hooked up Bonfire Cannabis Company with some solid marks to build their brand on. This was not your typical pot-leaf logo with smoke pouring out of hand-rolled joints. BCC aims for a higher quality product with a focus on life and nature, something we wanted to keep central to their branding. We developed a wide variety of logo, color, and icon options for them to carry forward in a number of different outlets. We also tackled their packaging, which was no easy feat due to all the rules and regulations involved with marijuana products. These tiny packages must contain a ridiculous amount of content, so making them look good was a serious challenge. Next time you're in Boulder, Colorado, and you want to see some Double Rainbows – check these guys out.
JW Materials Management
Sometimes our clients will sketch something up or put something together in Microsoft Word or Paint in order to get their logo idea across. At LHD we're not haters, so bring 'em on! They don't always work out… but sometimes they evolve into something really solid. This was the case for JW Materials Management. The simple, yet classic look of their mark is brand new to the world now, but it is something that will be long-lasting and serve the company well for years to come. If you'd like to view the original concept from the client, click here.
TXCO Construction
TXCO Construction is a small construction company based in both Texas AND Colorado. This came as a bit of a challenge in creating a mark that catered to both markets. Incorporating the iconic shape of Texas into the mountains Colorado is so well-known for seemed like a natural fit. Also, with every mark that LHD creates, we design an icon or secondary logo to be incorporated into all social media outlets. For a well-rounded online presence in this day and age, logos must be versatile and cater to several applications. Often, an icon with a square or circle ratio works best within most application guidelines.
Armor Men's Health
Armor Men's Health is a new chain of men's health clinics in Austin, Texas. They came to LHD seeking a masculine mark followed by several pieces of collateral about their practice. The services they offer are unique in today's world, addressing the common issues men begin to experience with age, which is not always easy to face. The Spartan-esque mark symbolizes power and determination, because it doesn't take a historian to know (simply having watched the movie 300 should do) that Spartans are about as manly as it gets.
Austinite Clothing Co.
Left Hand Design's newest project is Austinite Clothing Company. Austinite is an online apparel company that pays homage to the great city of Austin, Texas. With funky Austin t-shirts, baby onesies, art prints, and more, Austinite keeps locals and fans of Austin alike outfitted to represent the city proudly. We designed and created both this company and its brand, and we continue to launch new products and designs regularly.
Community Leaders of America
CLA came to Left Hand Design with a unique challenge. They essentially wanted two websites combined into one and something that was easily navigable for the user and updatable by them. We answered their challenge by creating color coded buttons and sections throughout the site in order to differentiate between the two sections. The website is built entirely with vector shapes and graphics, giving it a beautiful appearance on any retina mobile phone or computer. The built in slideshows, events page, secure forms, and integrated Twitter feeds are just a few of the many features we worked in to this responsive website. We succeeded in making their content-heavy website easy for customers to read and navigate.
Austin Angels
Austin Angels is a non-profit that helps foster children, military families, and homeless people throughout the Austin area. They wanted a logo that would encompass their mission and still be a little edgy, something both men and women volunteers could wear proudly both on duty and off. We created a fitting logo and then took it a step further by designing a few extra shirts as well. For more information on Austin Angels, visit their website here.
Foxhole Culinary Tavern
Foxhole Culinary Tavern is a farm-to-table restaurant and bar in Austin, Texas, and they hired us to build their brand from the ground up. We sat in meetings during the earliest stages of planning to discuss the overall look and vibe of the restaurant far before the first construction manager or interior designer ever set foot inside. They wanted the restaurant to feel comfortable and inviting and be both classy and modern.
The website was built on WordPress for easy updates by the client. The slideshow on the homepage displays upcoming events and specials. We featured a virtual tour integrated into Google Maps you can check out here and embedded that into the site as well. This day in age it's vital to have your website built responsive so we incorporated mobile-friendly functionality as well.
Whale Shark Media
Whale Shark Media (now RetailMeNot) ) is the world's leading marketplace for online coupons and deals. They hired us to create an identity for the company that played off of the whale shark, the largest fish in the world. The logo we came up with is what got them started on the road to success in a highly competitive market, eventually leading them to be the biggest fish in the pond.
Picture it Sold!
A small real estate photography company in Waco reached out to us in need of a mark that perfectly illustrated the services they offer. We think it turned out picture perfect!
Niel Nasset
Niel Nasset is a crazy-talented singer songwriter from Austin, Texas. He came to LHD in need of a brand that matched his talent and we dove right in, doing logo development, merchandise design, posters, and album packaging. Niel even painted the cover of his "Go Thin Man" album. Here is a little story behind his t-shirts: Niel and LHD screen printed a couple hundred of those shirts with a gold metallic ink that was mixed with a couple shots of whiskey, as an ode to his song "Whiskey and Water". LHD even had the honor of making an appearance on his 2012 album "Go Thin Man". There is a little back-story behind the mysterious gem that is track 9, "Mullin". During a long day of printing t-shirts with that whiskey embedded ink, we took several "drink" breaks which included battling it out on a vintage 1993 NBA Jam Arcade machine at the LHD office. Several hours and drinks later, Niel left us a voicemail as he hit a roadblock on his way to becoming the NBA Jam Champion and track 9 was born. Give it a listen. We know how to work hard and play hard.
Hyperwear
Hyperwear offers high quality fitness equipment targeting a wide range of people, from those just starting a new workout routine to professional athletes performing high intensity workouts. The company reached out to LHD to design packaging for its products, catalogs, banners for tradeshows, labels for equipment, and more. Hyperwear sets itself apart by taking pride in the educational aspect of their products. We designed an educational catalog consisting of more than 300 pages that targeted an audience of elementary school teachers and students. The catalog was packed with illustrations, step-by-step photos of exercise routines, teacher and student worksheets, award certificates, and more. Catalogs this size can be intimidating, but with several under our belt, we hardly break a sweat.
Swift Fit
Swift Fit is a personal training company in Austin geared towards providing people with healthier lifestyles, both mentally and physically. They wanted a mark that would stand out on t-shirts and have the edge people want to see when they're hiring someone to push their limits.
Political Work
Over the years we've done a TON of political work. We've branded everyone from city councilmen, to judges and district attorneys, to state representatives, senators, and congressman, and even the current Governor of Texas Greg Abbott. Here's a collection of past logos we've created.
Hometown Hangover
Hometown Hangover is an annual SXSW event hosted by Austin Ventures and held at Rattle Inn on West 6th Street. LHD is responsible for the event branding including email invites, signage, banners, promo items, and t-shirt designs.
Austin Ventures
As an annual sponsor of the Austin City Limits Music Festival, Austin Ventures hosts a stage to tens of thousands each year to celebrate all things music. They hire us to create fresh branding and marketing materials year after year that include signs, flags, t-shirts, giveaways, and more. It is important to them to have fun with their branding while maintaining the integrity of their brand, making our work with them unique and exciting.
Let's get the ball rollin'
Drop us a line below and we'll let you know how we can help.